From application to funded medicine: Pharmac's process
We have a process for all funding applications to ensure that every application is treated fairly. Our job is to prioritise which new medicines will deliver the best possible health outcomes for New Zealanders.
---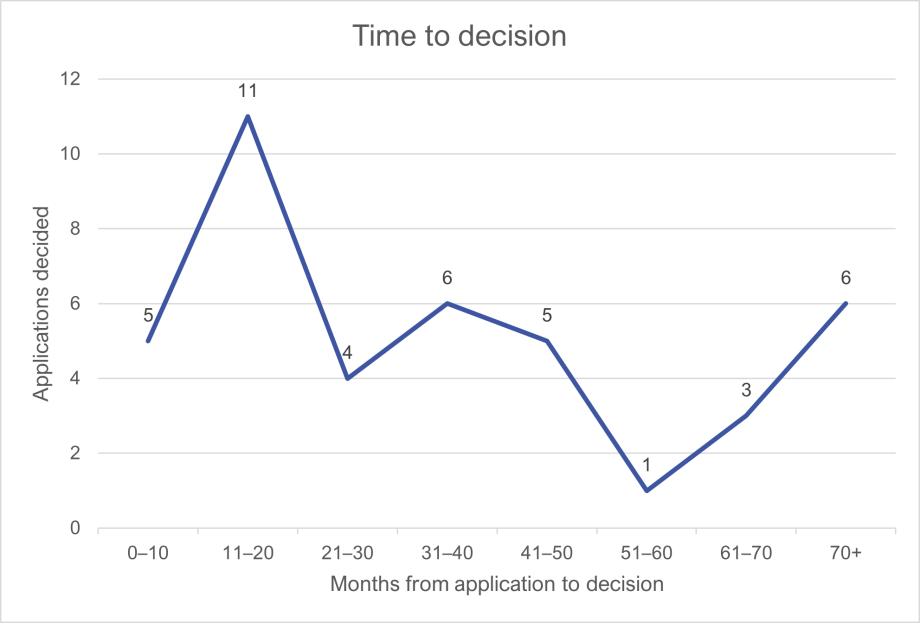 How long does it take?
In 2020/21 we made 35 decisions to fund 41 applications. It took on average 41 months for those applications to go from being received to being funded.
An average only tells part of the story. About 40% of applications were approved in 20 months or less, that's half the average. In total, nearly two-thirds (63%) of applications were funded faster than the average time.
About this measure
We measure the time taken to fund an application from the date an application was first submitted until the day we make a funding decision.
Many factors affect how long an application takes to be funded. Sometimes we have to wait for extra information about a medicine before we can move the application forward. We need all that information and the right expert advice from our network of clinicians before we can prioritise an application. Once prioritised, we need enough money in the budget to fund the medicine this year, and in future years.
2020/21 is the first time we reported on the average time to a funding decision. We have committed to report on this each year, with a goal of reducing the average time taken.
Read more in the Annual Report 2020/21 (page 23) [PDF, 3.7 MB]