The annual tender
When a medicine is no longer under patent, other suppliers are able to sell a generic version of that medicine. This allows for competition and can lead to significant price reductions.
This competition can take place in Pharmac's annual Invitation to Tender (ITT). The annual Tender is key in helping Pharmac keep up with increasing demand for medicines we fund, and for new and innovative medicines.
This process creates savings of $30–50 million every year.
This money is reinvested to get more medicines for more people through new investments or making existing medicines available to even more people.
The video below explains why the Tender is an important part of Pharmac's toolkit to help New Zealanders live well, get well and stay well.
Are you a supplier?: Read our guide to the annual tender for suppliers
How does the annual tender work?
The tender follows the same cycle every year: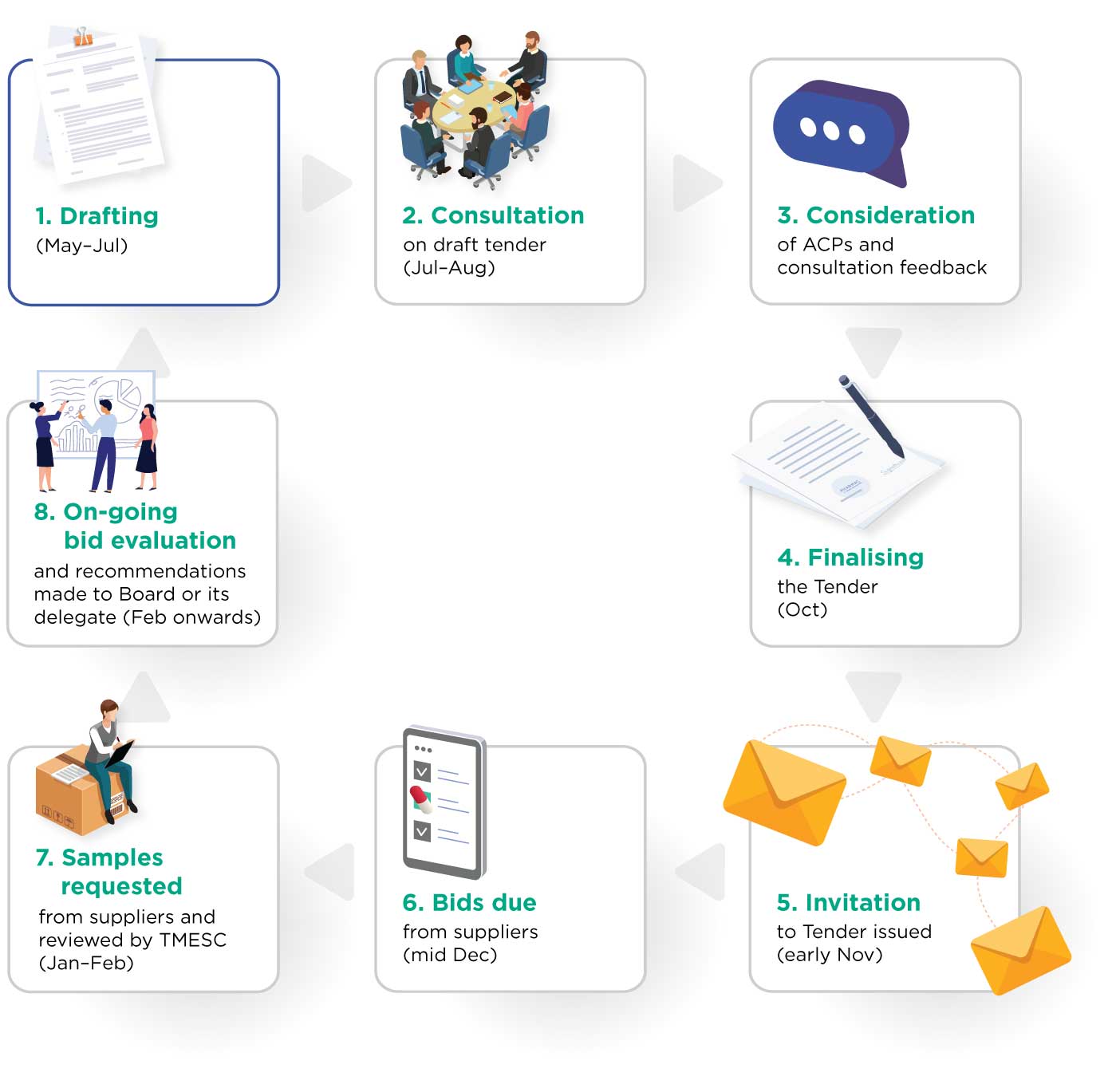 Expert clinical and technical advice
Clinical and technical advice is an important part of the review of the tenders that are received. Pharmac gets this advice from the Tender Medical Evaluation Subcommittee (TMESC) – made up of a range of health professionals including community and hospital pharmacists, GP, nurse, hospital doctors. Their role is to evaluate:
the packaging - is it easy to store, is it easy to get into
the labelling - is it easy to read and understand and follows the Pharmac labelling guidelines
the tablets – is it easy to break along the score lines, are they easy to swallow
the taste – will the taste of the medicine stop some people taking the medicine
risk – is it okay having a medicine on sole supply
other clinical and technical details of the bids
Watch the video below for more information on the TMESC and what they do: