Consumer Advisory Committee (CAC)
The Consumer Advisory Committee (CAC) provides Pharmac with input from a consumer point of view.
The role of the Consumer Advisory Committee
The Consumer Advisory Committee (CAC) gives Pharmac a consumer perspective on its work. CAC advises Pharmac on areas like:
our strategies, policies and operational activities around funding, access to, and optimal use of medicines
how we can best communicate our decisions, policies and strategies with consumers
how and when it is best for Pharmac to engage with consumers on its work.
In November 2021, the committee's remit was extended to allow them to advise on medicine funding proposals. We also more strongly centred Te Tiriti and health equity expertise in the CAC Terms of Reference.
CAC's relationship to Pharmac
The CAC is an advisory committee to the Pharmac Board. All members of the CAC are appointed by the Board. CAC provides written reports to the Board, and the CAC Chair attends Board meetings as an observer. The Pae Ora (Healthy Futures) Act 2022 requires Pharmac to convene the CAC.
Read s50 of the Act – NZ Legislation website(external link)
Meetings of the CAC
The Consumer Advisory Committee meets each month via videoconference and meets for a more in-depth, full-day meeting three times a year.
The minutes from the full-day Consumer Advisory Committee meetings are posted here once they're finalised.
Download the latest CAC minutes
Consumer Advisory Committee members
CAC members are appointed by the PHARMAC Board for a term of three years, though they may be reappointed for an additional term, up to a maximum of six years.
Members are from a range of cultures, backgrounds and ages and draw on their networks and experience to provide consumer and community perspectives to PHARMAC.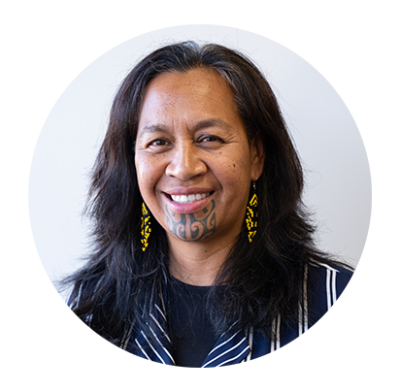 Dr Robyn Manuel (Te Rarawa, Ngāti Kahu, Ngāti Kurī and Te Aupōuri) (Chair)
Robyn was born and raised in Mangere, South Auckland. After high school she began training as a Medical Laboratory Technologist at the former Princess Mary Children's Hospital. Since then, she has completed a PhD in Chemistry and other post-graduate qualifications in Public Health and Secondary School Teaching and was the Director of the Certificate in Health Sciences (Auckland Medical School) from 1999 to 2005.
Robyn is passionate about contributing to the reduction of ethnic inequities in health and education and increasing Māori and Pacific participation in STEM careers. Robyn has been a lecturer at the University of Auckland and AUT University teaching within the discipline of Population Health. Her current role is Research Scientist (Pou Rangahau Pūtaiao) working at the interface of Mātauranga Māori and Science.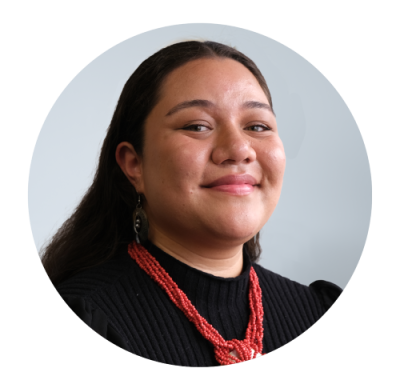 Nele Kalolo (Deputy Chair)
Nele is a Samoan-born, South Auckland raised Tama'ita'i Samoa. She has completed a Certificate of Health Science from the University of Auckland's Te Kupenga Hauora Māori and is currently a conjoint in Health Science and Arts. She was an Auckland DHB Rangatahi Cadet in 2019/20 where she focused on the provision of culturally appropriate mental health services.
Nele is currently a multidisciplinary advocate for Māori and Pasifika youth with various roles in the University of Auckland, Le Va, Pacific Climate Warriors and UNICEF. Her work centres peoples and their relationships and she plans to bring the "275" to the world.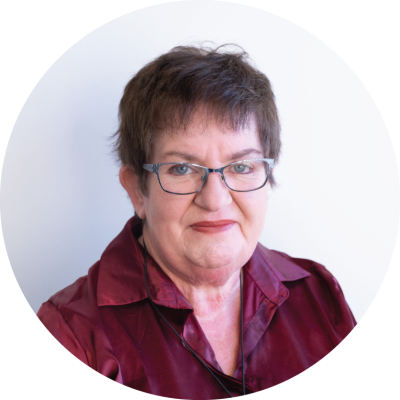 Hazel Heal
Hazel is a patient advocate for people living with hepatitis C and is particularly interested in improving access to medicines. She has recently completed her law degree and is a co-founder of Global Health New Zealand, an organisation looking at international issues around medicine access, population health and human rights. In her spare time, she likes to walk her dogs and tackle a large garden. Hazel lives in Dunedin.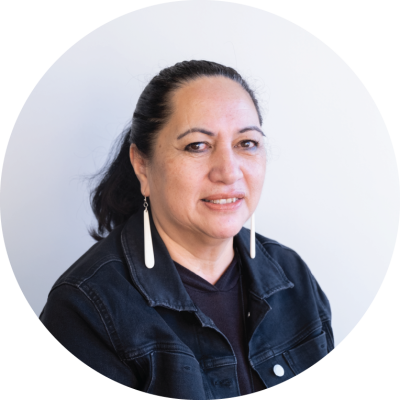 Georgina Johnson (Ngati Porou, Ngati Raukawa)
Georgina has 20 years of professional experience working with government and non‑government organisations, including in health, community, and hapu/iwi. Georgina lives in Tairawhiti and is a Justice of the Peace.
She is currently the Chairperson of the Te Whatu Ora Consumer Council, and Chairperson of the Tairawhiti Fire and Emergency Local Advisory Committee as well as serving on other groups with a whanau and community focus. Georgina is passionate about helping communities acquire the resources and support needed to better their health and wellbeing.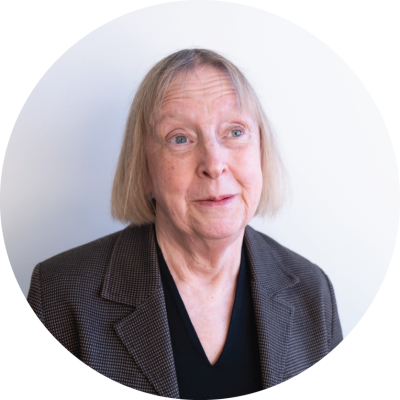 Mary Schnackenberg
Mary is a lifelong blind person who has championed accessibility issues in many areas, including health and transport. She trained as a librarian and worked for the Royal New Zealand Foundation of the Blind for many years.
She currently has a company that provides advice on supporting the needs of people with disabilities. In her spare time, she enjoys attending live concerts and audio described performances. Mary currently lives in Auckland.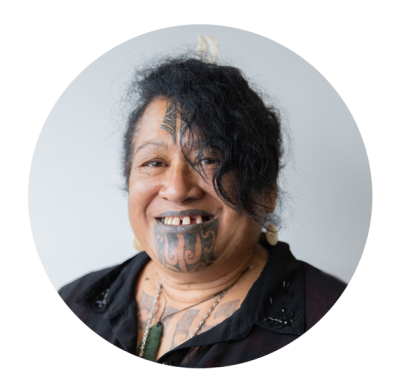 Tui Taurua (Ngāpuhi)
Tui has a background as a user of, and advocate for, mental health services. She has been on advisory groups in the past and has a focus on leading and developing quality improvement processes. Tui currently lives on the Papakainga in Waitangi.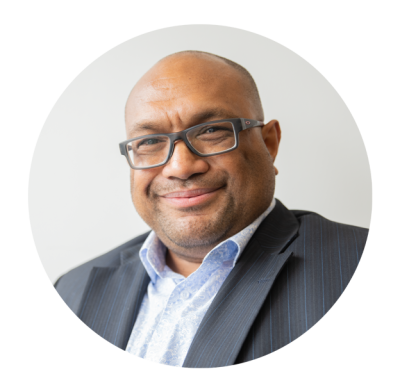 Dr Sione Vaka
Sione was born in Tonga and moved to New Zealand in the late 1990s. He is a nurse who has moved into academia and has a Ph.D. exploring the meanings of mental illness for Tongan people. Sione is currently employed as an Associate Professor at the University of Waikato.
In his spare time, he loves playing music and spending time with his community and family. Sione currently lives in Auckland. Sione is appointed as the Pasifika representative on the CAC.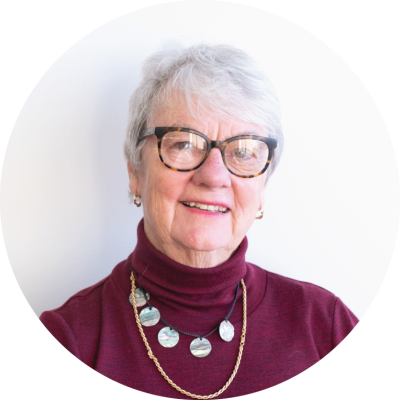 Janfrie Wakim
Janfrie is a mother of four and grandmother to 10 mokopuna; now retired from work in early childhood, secondary and tertiary education and shared ownership of community pharmacies with her late husband.
A founding member of the Child Poverty Action Group she has been active in numerous voluntary organisations over many years. In her spare time, she revels in the company of her whānau and friends, garden, books, movies and podcasts. Janfrie currently lives in Tāmaki Makaurau /Auckland.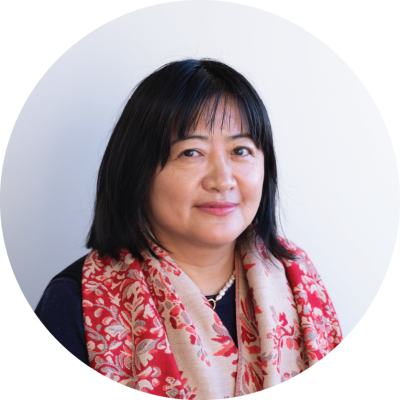 Dr Vivien Wei Verheijen
Vivien is passionate about strengthening diversity and inclusion and supporting ethnic women's leadership and gender development. She has a PhD in Public Policy from Auckland University of Technology and holds various advisory positions across government, NGOs and other professional sectors.
She is a Director of Comprehensive Care (PHO) Ltd, a member of the Consumer Advisory Council, Te Whatu Ora Waitematā and a Lay Member of the National Standards Committee, New Zealand Law Society. Vivien is an advocate for consumer perspectives and rights.
Who to contact
If you would like to find out more about the Consumer Advisory Committee or raise a consumer issue with them:
Email: cac@pharmac.govt.nz
Mail:
Consumer Advisory Committee
PO Box 10254
Wellington 6143
New Zealand