Consumer Advisory Committee (CAC)
The Consumer Advisory Committee (CAC) provides PHARMAC with input from a consumer point of view.
The role of the Consumer Advisory Committee (CAC)
CAC's primary function is to give advice to PHARMAC on how it can best access a range of consumer views and how these can be considered in PHARMAC's work.
The CAC doesn't provide PHARMAC with advice on specific funding applications or decisions. PHARMAC does its best to seek the views of people who may be impacted by its decisions through meetings with representative consumer advocacy groups, and by encouraging people to respond to any consultations we release.
PHARMAC gets advice from CAC on many areas, including:
our strategies, policies and operational activities around funding, access to, and optimal use of medicines
how we can best communicate our decisions, policies and strategies
how the CAC can engage with consumers to ensure it gives quality advice to PHARMAC.
Read about the ways PHARMAC involves consumers
CAC's relationship to PHARMAC
The CAC is an advisory committee to the PHARMAC Board. All members of the CAC are appointed by the Board. CAC provides written reports to the Board, and the CAC Chair attends Board meetings as an observer. The Public Health and Disability Act 2000 requires PHARMAC to convene the CAC.
Read s50 of the Act – NZ Legislation website(external link)
The Committee is guided by Terms of Reference
Meetings of the CAC
The Consumer Advisory Committee meets each month via videoconference and meets for a more in-depth, full-day meeting three times a year.
The minutes from the full-day Consumer Advisory Committee meetings are posted here once they're finalised.
Download the latest CAC minutes
Consumer Advisory Committee members
CAC members are appointed by the PHARMAC Board for a term of three years, though they may be reappointed for an additional term, up to a maximum of six years.
Members are from a range of cultures, backgrounds and ages and draw on their networks and experience to provide consumer and community perspectives to PHARMAC.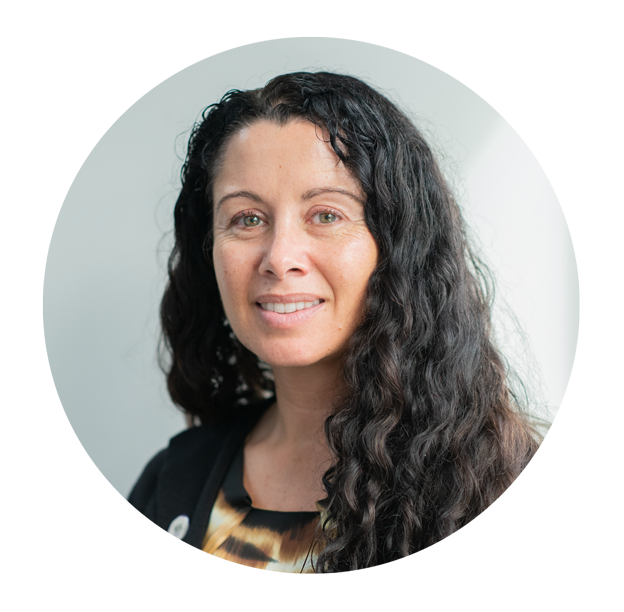 Lisa Lawrence (Chair) (Ngāti Kahungunu, Ngāti Ruapani)
Lisa lives in Whakatu and is Kaiwhakahaere of the Motueka Family Service Centre, providing health and social services to Māori and the wider community. She is President of the National Council of Women NZ and is also a member of the New Zealand Psychology Board. In her spare time she likes fishing for Blue cod in the Marlborough Sounds.
Adrienne von Tunzelmann QSO (Deputy Chair)
Adrienne has extensive knowledge and experience of the Government sector obtained through her career as a senior public servant, and more latterly in her governance roles. She has qualifications in economics and public policy, and is on the governing bodies of a range of health and education related boards and committees, with a particular interest in the health of older people. Her leisure activities include keeping fit (stand up paddle boarding is a favourite), home renovation, seeing the country and staying close to family in New Zealand and overseas. Adrienne lives in Tauranga.
Hazel Heal
Hazel is a patient advocate for people living with hepatitis C and is particularly interested in improving access to medicines. She has recently completed her law degree and is a co-founder of Global Health New Zealand, an organisation looking at international issues around medicine access, population health and human rights. In her spare time, she likes to walk her dogs and tackle a large garden. Hazel lives in Dunedin.
Dr Robyn Manuel (Te Rarawa, Ngāti Kahu, Ngāti Kurī and Te Aupōuri)
Robyn is currently a secondary school teacher living and working in Rotorua. She has a PhD in Chemistry and has been involved in teaching and providing advice to education institutions about Māori issues, including Māori health for many years. Robyn has been appointed as a Māori representative on the CAC.
Leslie (Les) Robinson (Ngāti Ruanui, Ngāti Maniapoto)
Les has a background in legal and governance roles. He has previously managed mental health NGOs and has had advisory roles in a District Health Board. He has a particular interest in Māori models of governance. Les runs an entertainment company involving teaching, performing, writing and recording music. In his spare time he enjoys spending time in and around the ocean and enjoying its kai. Les currently lives in Tauranga.
Mary Schnackenberg
Mary is a lifelong blind person who has championed accessibility issues in many areas, including health and transport. She trained as a librarian and worked for the Royal New Zealand Foundation of the Blind for many years.
She currently has a company that provides advice on supporting the needs of people with disabilities. In her spare time, she enjoys attending live concerts and audio described performances. Mary currently lives in Auckland.
Tui Taurua (Ngāpuhi)
Tui has a background as a user of, and advocate for, mental health services. She has been on advisory groups in the past and has a focus on leading and developing quality improvement processes.
Tui currently lives on the Papakāinga in Waitangi. In her spare time, she likes to attend the Church of Jesus Christ of Latterday Saints, sing Māori waiata with her guitarist husband, Haami Peihopa and spend time with her animals, two dogs and a cat. Tui is appointed as a Māori representative on the CAC.
Dr Sione Vaka
Sione was born in Tonga and moved to New Zealand in the late 1990s. He is a nurse who has moved into academia and has a Ph.D. in exploring the meanings of mental illness for Tongan people. Sione is currently employed as a lecturer at AUT and works as a Nurse Lead at Counties Manukau DHB. In his spare time, he loves playing music and spending time with his community and family. Sione currently lives in Auckland. Sione is appointed as the Pasifika representative on the CAC.
Janfrie Wakim
Janfrie is a mother of four and grandmother to 10 mokopuna; now retired from work in early childhood, secondary and tertiary education and shared ownership of community pharmacies with her late husband.
A founding member of the Child Poverty Action Group she has been active in numerous voluntary organisations over many years. In her spare time, she revels in the company of her whānau and friends, garden, books, movies and podcasts. Janfrie currently lives in Tāmaki Makaurau /Auckland.
Dr Vivien Wei Verheijen
Vivien has been involved in many advisory positions during her career, particularly in supporting the needs of New Zealand's ethnic communities.
Vivien was born in China and moved to New Zealand in the early 2000s. She has a PhD in public policy and has a strong commitment to actively engage with, and give voice to, the community.
In her spare time, she likes to research and travel. Vivien currently lives in Auckland.
Who to contact
If you would like to find out more about the Consumer Advisory Committee or raise a consumer issue with them:
Email: cac@pharmac.govt.nz
Mail:
Consumer Advisory Committee
PO Box 10254
Wellington 6143
New Zealand