Prochlorperazine tab 5 mg and 3 mg buccal: Supply issue
Due to a manufacturing issue, prochlorperazine tab 3 mg buccal (Buccastem 340537) is out of stock. A supply issue is also affecting the 5 mg tablets (Nausifix 2528886).
27 September 2023
There is now a supply issue affecting the 5 mg prochlorperazine tablet, in addition to the 3 mg buccal tablet. We have listed an alternative from 1 October.
3 mg buccal tablet (Buccastem)
About the issue
Max Health are out of stock of Buccastem (pharmacode 340537). A certification issue at the manufacturing plant has caused this issue.
Alternative product
Max Health has sourced an alternative pharmaceutical to maintain continuity of supply during this period. This alternative is chemically identical to Buccastem and will be supplied under Section 29 with wastage rules applied. This was listed in the Pharmaceutical Schedule from 1 July 2023 as follows:
Chemical: Prochlorperazine
Presentation: Tab 3 mg buccal
Brand: Max Health
Price: $5.97 ($30.00)
Pack size: 50
Pharmacode: 2658801
Schedule listing for prochlorperzine(external link)
Resupply expected November 2023
Max Health advises that they expect Buccastem to be back in stock during November 2023. The alternative product will remain available until Buccastem is resupplied.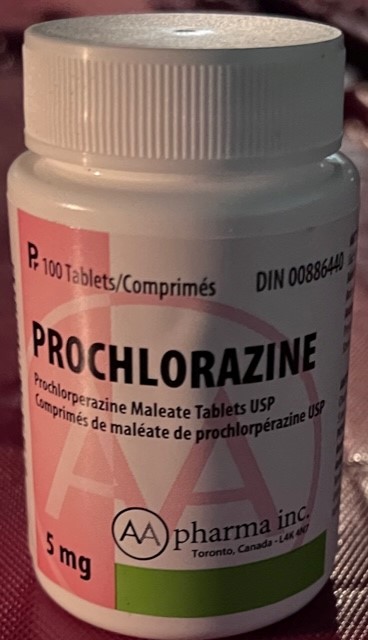 5 mg tablet (Nausifix)
About the issue
Teva advise that they are out of stock of the 5 mg Nausifix brand prochlorperazine tablets (pharmacode 2528886).
Nausifix schedule listing(external link)
Alternative product listed 1 October 2023
An alternative product will be funded from 1 October 2023. This medicine is not Medsafe approved and will need to be prescribed and dispensed in line with section 29 of the Medicines Act.
Chemical: Prochlorperazine
Presentation: Tab 5 mg
Brand: Prochlorperazine – AA (S29)
Price: $10.00
Pack size: 100
Pharmacode: 2665905
Wastage applies
Prescribing and supplying an unapproved medicine
Section 29 of the Medicines Act 1981 allows for medicines that are not Medsafe approved to be prescribed and supplied to people. The medicine must be prescribed by someone registered with the Medical Council of New Zealand – such as, a doctor.
We know supplying a medicine under section 29 is not ideal. In this case, however, this will allow patients to be able to access an appropriate treatment.
We apologise for any inconvenience this causes.
Advice for prescribing under section 29 – BPAC website(external link)
Prescriber and pharmacist requirements for section 29 medicines – Medsafe website (external link)
Medsafe's section 29 Declaration / Notification Form [DOC](external link)
What patients need to know about unapproved medicines – Healthify website(external link)
Information for pharmacists
This listing will not appear in the Online Schedule until it is updated for 1 November 2023.
RxOne users: the changes will be automatically updated by RxOne from the effective date.
TONIQ users: the changes will automatically be updated in Toniq medicine databases from the effective date.
Sector Operations will be able to process these claims in October 2023 in the normal claim cycle.
Resupply expected early November 2023
We understand that the registered product should be available again by the beginning of November 2023.