Our history
During the 1980s prices of medicines were growing so fast that they were threatening the government's ability to fund new investments in medicines and in other areas of healthcare. That growth was over 20 percent in some years. A response was needed, and in 1993 the Pharmaceutical Management Agency (PHARMAC) was created to actively manage government spending on medicines.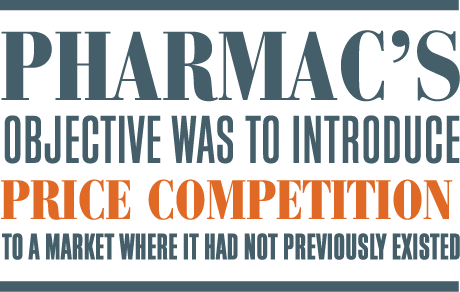 PHARMAC's objective was to introduce price competition to a market where it had not previously existed. Our role was, in effect, to get the best health outcomes for New Zealanders from within our budget through obtaining better value for medicines.
Early years
PHARMAC's first task was to organise the list of subsidised medicines (the Drug Tariff ) into a schedule – the Pharmaceutical Schedule. Expert clinicians from the Pharmacology and Therapeutics Advisory Committee (PTAC) helped us to sort medicines into therapeutic groups. That allowed us to make more informed judgements about issues affecting each therapeutic group.
The establishment of PHARMAC coincided with the era of the so-called "blockbuster drug" – medicines that counted their sales in the billions of pills and dollars. The introduction of these products, like new treatments for heartburn, asthma, raised cholesterol and depression, created significant challenges for medicine funding bodies worldwide and New Zealand was no exception.
Price reductions became possible through competition between pharmaceutical companies. Reference pricing, where subsidy levels for drugs with similar effects are set at the same level, was also used to achieve lower prices. Next came innovations such as contractual arrangements, multi-product agreements and tendering (see Purchasing Medicines Information Sheet for more information on these strategies).
Tendering for off-patent medicines (generics) was a logical way to promote competition. Tendering is now used extensively, involving more than half of all subsidised medicines (by volume) and around 20 percent of total drug cost, and produces savings in the region of $40 to $50 million each year.
All of these mechanisms continue to make safe and effective treatments available while helping reduce the amount we pay for medicines. They also assist in enabling more New Zealanders to receive funded medicines.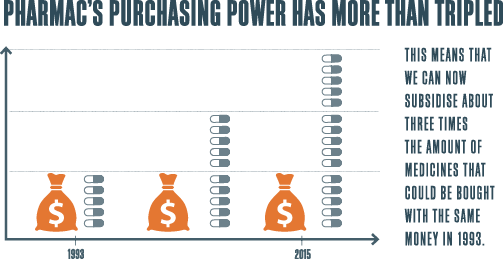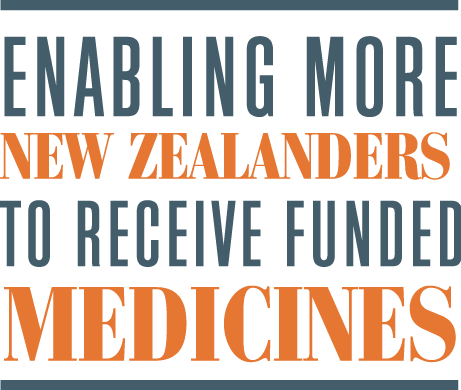 Beyond medicine subsidies
As well as subsidising medicines, PHARMAC has a strong interest in ensuring they are used well, not underused, overused or misused.
In 1998 PHARMAC ran its first national campaign, aimed at addressing the inappropriate prescribing of antibiotics for winter colds and flu, 'Wise Use of Antibiotics'. It was an effective way of raising awareness about appropriate use of antibiotics. We also have a role in managing demand for medicines.
Our Māori Responsiveness Strategy, Te Whaioranga, was introduced in 2002 and seeks to address inequalities in medicines access, amongst other goals. The Pacific Responsiveness Strategy similarly provides a framework for PHARMAC to consider inequalities in medicines use for Pacific peoples.
An expanded role
PHARMAC's success in managing community medicines led to it being asked to take on further roles. From 2001 PHARMAC began assessing and then making funding decisions on cancer medicines used in DHB hospitals. Next came national contracting for the influenza vaccine.
Following publication of the 2010 Ministerial Review Group report, PHARMAC took on management of the national immunisation schedule (2012), management of hospital medicines and began negotiating national contracts for hospital medical devices (2013).
PHARMAC's record
PHARMAC's purchasing power has more than tripled since 1993. This means that we can now subsidise about three times the amount of medicines that could be bought with the same money in 1993. Over 23 years, PHARMAC's achievements include increasing the number of medicines being funded, increasing the number of patients being treated with funded medicines, and keeping spending within Combined Pharmaceutical Budget while the budget grows at an affordable rate.
We anticipate that the volume of medicines funded will continue to increase each year, and the number of new medicines will also grow. This means that more New Zealanders will receive a wider range of funded medicines while overall cost reduces.