Better integrating our responsibilities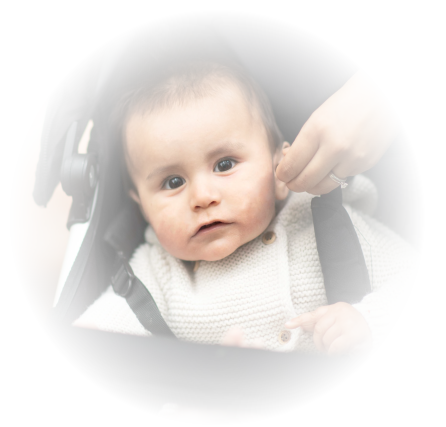 13.1 The opportunity
We have multiple functions and, over time, have been given new responsibilities, including management of cancer medicines, vaccines, and COVID-19 treatments. As we look to improve our future effectiveness, the opportunity is to strengthen connections in our work so that the whole is greater than the individual parts. This includes strengthening each part, including our medicines funding, while also bringing more prominence to other important work, particularly hospital medical devices. By strengthening connections and focus, we can ensure that all of our work – together – achieves the best health outcomes.
13.2 Titiro whakamua – the path ahead
Better integration of our responsibilities will underpin success in all Pharmac's strategic priorities. Our future work will include:
establishing a strategic investment pathway for the Combined Pharmaceutical Budget
accelerating our management of hospital medical devices, working closely with Te Whatu Ora and other key agencies and stakeholders
developing a stronger way to describe the connections of all our work
adopting a quality management and business excellence approach.
13.2.1 Establish a strategic investment pathway for the Combined Pharmaceutical Budget (CPB)
The Government has made changes to health sector funding arrangements. Since 1 July 2022, Pharmac took over directly managing the funding for the CPB (via the National Pharmaceutical Purchasing Appropriation). An Appropriation is part of the government budget machinery process, governed by the Public Finance Act.
Taking over direct responsibility for the CPB brings significant benefits for Pharmac, now and in the future. To fully realise these benefits, Pharmac will have to work differently with Manatū Hauora, Te Whatu Ora, Te Aka Whai Ora, and Treasury. For example, we will need to work with Te Whatu Ora on public hospital prescribing arrangements; these sorts of 'handover' points between agencies are critical to further explore to improve system integration.
The Government has also signalled that it plans to introduce a multi-year funding framework for health. From July 2024, we will see a commitment to a three-year CPB funding pathway. Greater certainty of funding presents opportunities for Pharmac, such as the ability to:
better plan and deliver funding decisions
work more collaboratively with the health and disability system on service and workforce implications of future funding decisions
make more focused investments to address equity gaps for priority populations
better optimise the timing of spending (whether spending more now to save later or vice versa)
In advance of the multi-year funding arrangements, Budget 2022 provided an extra $191 million over two years. This uplift will fund many new medicines and widen access to existing medicines. We have significant work to do to invest this money as effectively as we can.
13.2.2 Accelerate our management of hospital medical devices
The Government response to the Pharmac review reiterated that we should continue to manage hospital medical devices, given its strong fit with our capability.
There is now an opportunity for Pharmac to extend its management of hospital medical devices and deliver greater benefits for the system. To give the hospital medical devices work programme the best chance of success, Pharmac will focus on the key aspects below.
The creation of Te Whatu Ora, replacing 20 separate district health boards and multiple procurement agents, creates new opportunities. Pharmac and Te Whatu Ora can share responsibility and build on each other's strengths to continue the work to manage hospital medical devices. Together, we have an opportunity to develop an integrated, system-wide approach.
Assessing the value and trade-offs for better funding decisions
Pharmac has particular expertise and well-established methods for assessing the relative value of health interventions using health technology assessment, expert advice, and prioritisation.
Enhanced category management and strategic procurement
There are opportunities to achieve greater value for money from standardisation or optimisation of medical devices already being used in public hospitals, for example, by leveraging competition to achieve the same health outcomes at less cost.
Developing plans for the management of categories of related devices provides an opportunity to work collaboratively with our sector partners to take a longer-term view, and seat these in the wider goals of the health and disability system, for example in respect of equity, sustainability, and optimal use. It also provides the opportunity for voices of Māori, Pacific peoples, clinicians, consumers, disabled people, and other important perspectives to be an integral part of the overall strategic approach.
Building partnerships to achieve success
We will need to work collectively with our health and disability sector partners to achieve change and benefits from our hospital medical devices programme. We will need to build on current engagement with key stakeholders and explore opportunities with Te Whatu Ora and Te Aka Whai Ora to further strengthen our connections and integration across this work. For example, we will need to partner with Te Whatu Ora to accelerate completion of a comprehensive Health Sector Catalogue (detailing all devices currently in use in hospitals) and its integration into hospital procurement processes and systems.
13.2.2 Develop a stronger way to describe the connections of Pharmac's work
Most public discussion about Pharmac relates to our role funding medicines. However, Pharmac does much more, for example supporting the responsible use of medicines and related products. As such, we need a better narrative that connects and explains all our work, so all stakeholders understand what we do. This includes truly embedding our wider scope into our own organisational culture. Our work managing hospital medical devices, for example, is both significant in scale and of high importance to the performance of the health and disability system.
13.2.4 Adopt a quality management and business excellence approach
A 'business excellence approach' is an integrated collection of business practices,4 which are designed to improve organisation performance. Such systems include quality management and assurance practices at their core.
While Pharmac has several business excellence elements in place, we need to better integrate them across all our work. Some elements of our practice will also need to mature to meet future needs. The approach we adopt will also need to have a strong focus on change management, to support us as we reset Pharmac for the future.
At the same time, we also need to look at how we continue to strengthen a high-performance culture. Pharmac's staff are critical to our success and our most valuable asset. A strong organisational culture ensures our staff feel engaged, connected, and valued.
Business excellence models include the following elements – shared strategic direction, leadership
and management of change, integration and alignment of key functions, process design and continuous
improvement, performance measurement and feedback, knowledge capture and leverage, and quality
management and assurance.