New medical devices directorate established
A dedicated medical devices directorate has been established as part of Pharmac's recent internal change process.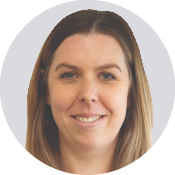 The directorate will lead Pharmac's work on the management of hospital medical devices in Te Whatu Ora hospitals. Pharmac is currently recruiting for a new Director, Medical Devices.
"Setting up a new directorate specifically for hospital medical devices is an important step in our work," says Danae Staples-Moon, Pharmac's Manager of Device Strategy and Development.
Pharmac's medical devices teams, now under the new directorate, are made up of strategy, contracting, and funding. Together, they are working towards a new way of managing and curating a list of approved medical devices purchased by Te Whatu Ora for use in public hospitals.
"We are supporting Te Whatu Ora to manage New Zealand's increasing spending on hospital medical devices sustainably and transparently. And by doing so, we will free up funding in hospitals for reinvestment in services and new technologies that will benefit more people," says Staples-Moon.
"This work is important because it will mean that people, regardless of where they live, will have access to the same hospital medical devices. It means that hospital staff will all be procuring devices from the same list, with the same pricing and terms for supply."
"Moving to a new way of managing hospital medical devices is a significant change for Pharmac, as well as the rest of the health and disability system. Building the directorate is a great opportunity, and we're looking forward to continuing our work alongside our colleagues across the health sector," says Staples-Moon.
More information about Pharmac's new devices directorate will be available in coming weeks.
This story is part of our Kauneke Update
The Kauneke Update will keep you informed on important news and progress towards Te Pātaka Whaioranga – Pharmac's strategic goals. In te reo Māori, kauneke means to develop and move forward.