Improving collaboration through learnings from COVID-19 vaccine roll-out
Pharmac looks forward to continuing to collaborate with many of the agencies that worked together to deliver the COVID-19 vaccine programme.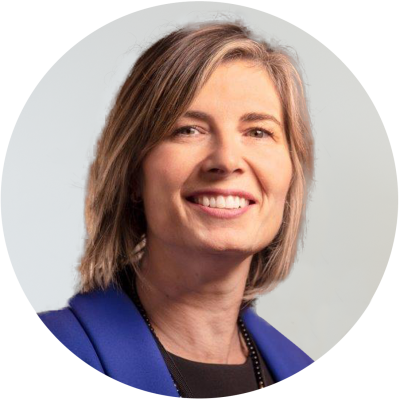 This collaborative approach, which helped deliver nearly 12 million COVID-19 vaccines to New Zealanders, will underpin the new interim Immunisation Steering Group's strategy to continue to protect Aotearoa through immunisations for all kinds of vaccine preventable diseases.
The interim Immunisation Steering Group involves representatives from several government health agencies. These include Te Whatu Ora (Health New Zealand), Public Health Agency, Te Aka Whai Ora (Māori Health Authority), Manatū Hauora (Ministry of Health), Whaikaha (Ministry for Disabled People), Medsafe, and Te Pātaka Whaioranga (Pharmac).
"We're really pleased to be building on what was learned during the height of the pandemic, where the health sector was in an unprecedented situation and had to move very quickly," says Pharmac's Director of Operations Lisa Williams.
"Pharmac is responsible for assessing, purchasing, and making eligibility decisions for most vaccines and will continue to be. That is only part of the picture. Delivery and implementation are of course critical in this work – and that's where all the health agencies play a role."
"Acknowledging the different players and their functions and formalising the way in which we'll work together is a huge step in a more coordinated strategy," says Ms Williams. "By developing close relationships like this, you start to better understand the business of another agency. This is important because it gives Pharmac – and every other member of the group – a deeper perspective on the impact of each decision on the health sector more widely and most importantly the people that need improved access to vaccines.
"Vaccines are a bit different from other medicines, in that it takes a huge amount of coordination to deliver them. From the purchasing of a vaccine from a supplier to administering a dose to a person in the community – there are a number of steps between these points, and they all have to line up perfectly. Coordination is the key word when it comes to vaccine strategy, and that's why we're excited by the opportunities presented by this steering group."
"This group wants to see New Zealanders get immunised, not only against COVID-19. And it also wants to be part of building a better system under the principles of Pae Ora, centred around equity and equitable outcomes for Māori and other population groups."
"Formalising this group and creating these structures are key steps in our aims to make system-wide improvements. Pharmac is proud to be part of it," says Ms Williams.
This story is part of our new Kauneke Update
The Kauneke update will keep you informed on important news and progress towards Te Pātaka Whaioranga – Pharmac's strategic goals. In te reo Māori, kauneke means to develop and move forward.