Acting with māia to strengthen Te Pātaka Whaioranga - Pharmac
Te Pātaka Whaioranga - Pharmac has undergone an important period of reflection and change and has stood up a new organisational structure to support its future success.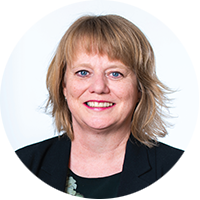 "The landscape that we operate in has changed considerably over the past 3 years," says Sarah Fitt, Pharmac's Chief Executive.
"We've had to work in different and more agile ways through the COVID-19 pandemic. We have seen the beginnings of the health reforms as the Government made once-in-a-generation changes to the health and disability system, and we've had the independent Pharmac Review."
"Our new structure ensures that Pharmac is well placed to respond to our changing environment and expectations – that we act with māia to strengthen Pharmac and reflect our value of kaitiakitanga," says Fitt.
The new structure is made up of seven directorates:
Advice and Assessment

Medical Devices

Pharmaceuticals

Equity and Engagement

Māori

Strategy, Policy and Performance

Corporate Services
"We are also in the process of finalising our Statement of Intent for 2023/24 – 2026/27, which sets a new direction for Pharmac over the next four years," says Fitt.
"With our new, stronger foundation and the support of partners across the health and disability system, our advisory network, and our dedicated staff, we are well placed to make an even bigger impact and help build a healthy future for New Zealanders," says Fitt.
This story is part of our Kauneke Update
The Kauneke Update will keep you informed on important news and progress towards Te Pātaka Whaioranga – Pharmac's strategic goals. In te reo Māori, kauneke means to develop and move forward.