Senior Leadership Team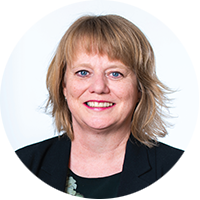 Sarah Fitt BPharm, DipMgmt
Chief Executive
Sarah was appointed Chief Executive of Pharmac in January 2018, having been Pharmac's Director of Operations since 2013.
Under Sarah's leadership, Pharmac has:
expanded the number and range of funded medicines available to New Zealanders
widened access to currently funded medicines
managed of funding medicines in all New Zealand public hospitals
laid the groundwork for Pharmac to manage hospital medical devices.
Sarah is driving an improvement programme to make Pharmac's decisions clearer and faster. She is committed to reducing inequities of access to funded medicines.
Before joining Pharmac, Sarah spent 12 years as Chief Pharmacist at Auckland Hospital and worked as a clinical pharmacist in the NHS specialising in HIV, intensive care and hepatology.
Sarah oversees the Senior Leadership Team and is directly answerable to the Pharmac Board.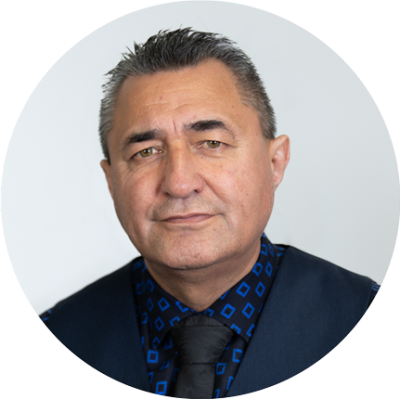 Trevor Simpson (Tuhoe, Ngāti Awa)
Chief Advisor, Māori
Trevor joined Pharmac in October 2020 as Chief Advisor Māori. After more than nine years with the Health Promotion Forum, Trevor has been involved in raising the profile of Māori issues in several other vocations including Te Tiriti o Waitangi Settlement process, Māori social development work, and special youth projects. Previously an elected member of the Global Executive Board of the International Union for Health Promotion and Education (IUHPE) and Co-Chair of the International Network for Indigenous Health Promotion Practitioners, Trevor champions indigenous health development, health as a human right and Māori Public Health. He is also a National White Ribbon Ambassador, a cause to which he is firmly dedicated.
Trevor will ensure Pharmac receives Māori advice at a senior leadership level to inform and shape how we uphold our commitment to Te Tiriti o Waitangi. This includes a focus on health equity for Māori and the inclusion of mātauranga Māori across the organisation.
Lisa Williams LLB, BA
Director of Operations
(she/her)
Lisa joined Pharmac in January 2008 as General Counsel following seven years in the UK working for a large multinational pharmaceutical company. From 2013 to 2018 Lisa led the Pharmaceutical Funding Team within the Operations Directorate. She was appointed to the Senior Leadership Team in February 2018.
As Director of Operations Lisa oversees the Pharmaceutical Funding, Devices Funding, Procurement & Contracts, Health Economics, Device Strategy & Development, and Schedule Strategy and Development teams.
David Hughes MB, ChB, MM(HSM)(dist), FRACMA
Chief Medical Officer
(he/him)
Prior to joining Pharmac, David had been working as the clinical lead of the adverse event learning programme at the Health Quality and Safety Commission. Over the last ten years, he has held a number of senior medical administration roles within the public hospital system in New Zealand. Originally working in mental health, he became increasingly drawn to addressing system quality and safety issues. He became a fellow of the Royal Australasian College of Medical Administrators in early 2018, having completed a Master of Management degree at Massey University.
He hails from Wales, arriving in New Zealand in 1993. He is the proud father of three adult sons who are all currently studying at university.
Jannel Fisher (Acting)
Director of Engagement & Implementation
(she/her)
Kathryn McInteer
Director of Corporate Services / Chief Financial Officer
Kathryn joined Pharmac in July 2016 as a mentor for ICT management, bringing with her years of experience in public sector ICT management and Corporate Service functions. In 2017, Kathryn became the Head of ICT for Pharmac. In December 2021, Kathryn became the Director of Corporate and Financial Services.
As Director of Corporate and Financial Services, Kathryn oversees the Analysis team, Financial Services, Human Resources, ICT Services, Business Services and Legal.
Michael Johnson BA (Hons)
Director of Strategic Initiatives
(he/him)
Michael joined Pharmac's senior leadership team in September 2017. His experience and knowledge of the health sector include 9 years working in various roles for the Ministry of Health – with the last 5 years working as Senior Health Advisor to the Minister of Health – and various roles with the NHS in Scotland.
As Director of Strategic Initiatives, Michael provides leadership and coordination of Pharmac's strategy and related project work.