Ngā uaratanga
Our values
Our values ground our behaviour and guide our thinking. They help us make decisions that create better health outcomes for New Zealanders.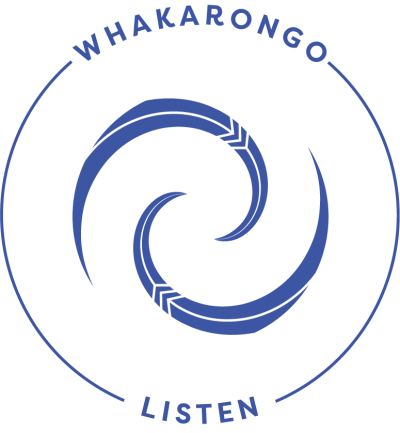 Whakarongo | Listen
Āta whakarongo kia puaki te ngākau aroha
We listen with intent and empathy to understand
Whakarongo means listening with more than your ears. It's perceiving with all senses – listening with intent and empathy, listening to understand. We must seek out all voices to truly understand, and we must be ready to change our minds when needed, based on what we hear. With whakarongo shaping the way we communicate, people will trust us and know that we'll engage with them in a meaningful way.
Behind the design
The whakarongo spiral represents the darkness the children were in while the world was created. Once light and life were born, the children needed all their senses to perceive their world and connect with each other.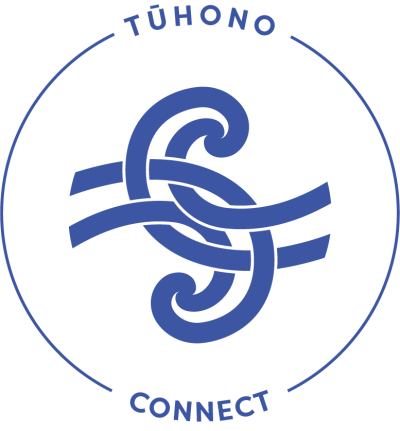 Tūhono | Connect
Kōtuitui kia piri, tūhono kia whakatatū te ara tika
We connect with people, communities, the health system and each other
Tūhono means that everything in the universe is connected. It's a warm word that reminds us that relationships and connections are taonga and must be treasured. We combine tūhono with whakatatū, which means coming to an agreement or decision together. To help us find the best way forward for everyone, we must connect with people, communities, the health system and each other. We must see each other as people first, and tūhono with sincerity.
Behind the design
Two split koru or puhoro represent Tūhono. The curves embody people coming together – weaving their stories to create a new narrative.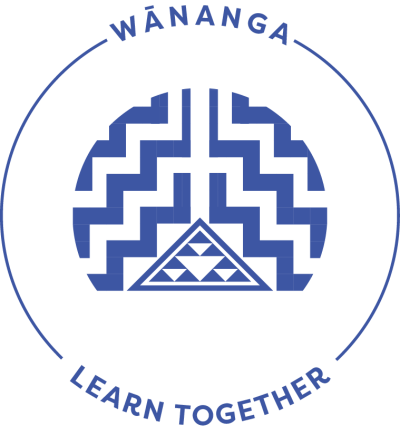 Wānanga | Learn together
Ma te māhirahira ka whāwhāki te maramatanga
We draw on evidence and people's experiences to improve
To keep growing and changing for the better, we must share knowledge and ideas to feed our appetite to learn. We must balance empirical evidence with the unique experiences people share, and use this to inform our mahi. Only by combining māhirahira (curiosity), whāwhāki (revelation), and maramatanga (insight), we can reveal the best way forward. We can learn together. We can wānanga.
Behind the design
The poutama design for Wānanga represents the progression of knowledge with the steps needed to reach the best outcomes. They are built on a tāniko, which reminds us that change occurs where people and events cross.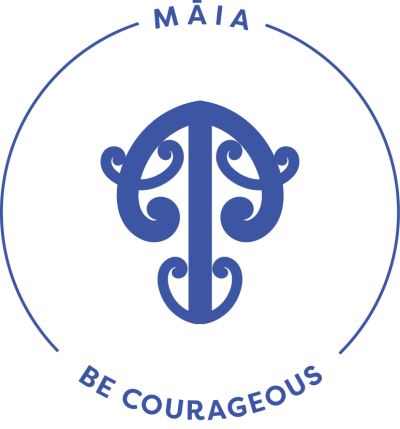 Māia | Be courageous
Tū te ihiihi, tū te wanawana, tū te wehiwehi
We challenge ourselves
Ihi, wana, and wehi are central to māia, capturing the joy and excitement of life and wonder and gratitude for the world itself. They ensure we face change with optimism, don't avoid difficult conversations, and continue to challenge ourselves and each other. We must stand up when we see opportunities to do better. We must be courageous to deliver better health outcomes for New Zealanders.
Behind the design
The mango pare for Māia symbolises courage and resilience with the nose of the shark. It reminds us to persevere
through challenges, to be courageous in our approach, and to always strive to be better.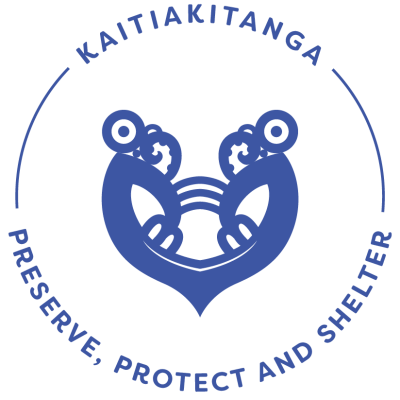 Kaitiakitanga | Preserve, protect, and shelter our future
Hāpaitia te mana tangata hei whāriki mo nga uri whakatipu
We safeguard wellbeing for New Zealanders, now and for the future
Te Pātaka Whaioranga, our te reo Māori name, means 'the storehouse of wellbeing'. Whaioranga describes recovering to good health and te pātaka symbolises the solid and reliable structure that safeguards supplies. For Pharmac, that's supplies of medicines and medical devices. As kaitiaki of Te Pātaka Whaioranga, we play our part to preserve, protect, and shelter the future wellbeing of everyone in New Zealand. We whakarongo, tūhono and wānanga with māia to strengthen Te Pātaka Whaioranga.
Behind the design
The Kaitiakitanga symbol features the pekapeka, a taonga inspired by the native bat. Pekapeka act as a kaitiaki
for the wearer and are passed down through generations to continue guardianship of the mauri.