Message from Chair of Te Pātaka Whaioranga – Pharmac Board Steve Maharey
Tēnā koutou katoa,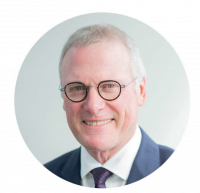 On behalf of the Pharmac – Te Pātaka Whaioranga Board, I am pleased to present the refreshed Te Whaioranga – Pharmac's Māori Responsiveness Strategy. Te Whaioranga is PHARMAC's framework for meeting our Te Tiriti o Waitangi responsibilities and for achieving the best health outcomes for Māori.
In 2020 we refreshed Te Whaioranga 2013–2023 to align it with Pharmac's new strategic direction and to ensure that actions to meet our Te Tiriti o Waitangi obligations are integrated across our organisation's work. Te Whaioranga sets a clear direction for the next four years in which we begin to measure and monitor our fulfilment of Te Tiriti o Waitangi and how we deliver for, by and with whānau Māori.
Successful implementation of Te Whaioranga requires Pharmac to develop sustainable and enduring internal processes and systems that position us well to deliver for whānau Māori. Te Whaioranga recognises that strong
Māori leadership and advice to inform all our work is essential, and that Māori capability must continue to be developed across the organisation.
Māori are continuing to receive medicines at lower rates than non-Māori. We consider inequitable outcomes for Māori unfair, unjust and avoidable, and we are actively working to eliminate them. Te Whaioranga provides direction for eliminating inequity to access of medicines for Māori, and for examining and eliminating the bias in our systems that contributes to inequitable outcomes.
Our current work with Whānau Ora collectives and Māori health professional groups continues and we aim to build more strategic relationships with our Māori partners, iwi, communities and whānau.

Pharmac's commitment to upholding Te Tiriti o Waitangi is a critical area of focus and the refreshed Te Whaioranga identifies that the Board, leadership and staff all have accountabilities for delivering the goals it sets out.
Nāku iti noa, nā
Steve Maharey