The year ahead: Chief Executive's afterword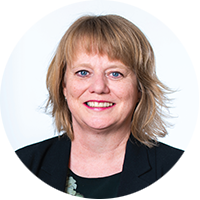 Te Pātaka Whaioranga – Pharmac decides which medicines, vaccines, devices, and related products are available to New Zealanders in a way that is affordable, timely and equitable.
We have a clear mandate, but our work is not simple. We must stay mindful of the changes and challenges we face as an organisation and think ahead as we plan for the future.
We've welcomed the establishment of Te Whatu Ora and Te Aka Whai Ora as well as the introduction of the new Pae Ora principles, which underpin the work of all health and disability system agencies in New Zealand.
We need to work with the wider health and disability system to create a more equitable, accessible, cohesive, and people-centred system. We're looking forward to closer collaboration with Manatū Hauora – Ministry of Health to achieve these goals.
Next year, we'll work with priority populations, people with lived experiences, key health agencies and organisations to engage with us on our assessment and decision-making processes.
We'll also continue to look forward at our focus on people, as it is people who are at the heart of our statutory purpose. We need to be more effective and influential in our contribution to improving equity of access and achieving equitable health outcomes.
Building on the work we did this year with te Rōpū, we'll update te Rautaki o te Whaioranga Strategy – strengthening how we give effect to te Tiriti o Waitangi by being a strong partner, and working with Te Aka Whai Ora to address Māori health inequities.
We'll strengthen our relationships as we progress towards nationally managed hospital medical devices. By combining Te Whatu Ora and Pharmac's strengths and collaborating closely, we can deliver greater benefits to the health and disability system.
We are also working to ensure our internal processes are increasingly streamlined and transparent. We will improve our approach to commercial strategies, decision making, and upgrading the criteria, tools and technologies we use to support our work.
Despite the uncertainties of an evolving system, it was reassuring to hear the review committee's recognition of the important role we play, and their view that the Pharmac model is sound and continues to deliver significant benefits for New Zealand.
We already see a strong connection between the Pae Ora principles and what we want to achieve, including our response to the Pharmac Review, and how we will work ahead.
The next 12 months will be busy. But by living our organisational values – tūhono, whakarongo, wānanga, māia, and kaitiakitanga – we can work more effectively with others and maximise our contribution to the health and disability system.