Chief Executive's foreword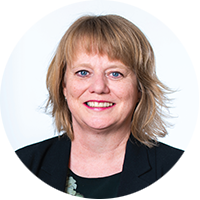 Tēnā koutou katoa,
I'm very proud to present the 2022 Year in Review for Te Pātaka Whaioranga – Pharmac.
Alongside the wider health and disability system, our team has faced challenges and new opportunities as the global pandemic continues and the Pae Ora (Healthy Futures) Act takes effect. We also received the final independent Pharmac Review report and the Government's response.
With crucial support from our Board, the Pharmacology and Therapeutics Advisory Committee (PTAC), the Consumer Advisory Committee (CAC), te Rōpū, our kaumātua Bill Kaua, and many valued stakeholders, we have welcomed the review's findings and the opportunity to deliver improvements for the benefit of all New Zealanders. These include giving effect to te Tiriti o Waitangi, maximising our contribution to health equity, enhancing our assessment methods, increasing the diversity of voices informing our work, and strengthening our collaboration with other health and disability system entities and stakeholders.
In 2022, we welcomed the establishment of new entities Te Whatu Ora – Health New Zealand and Te Aka Whai Ora – Māori Health Authority, as well as Whaikaha – Ministry of Disabled People.The new Pae Ora principles underpins the work of all health and disability agencies in New Zealand. They offer a vision of a highly connected, collaborative system that puts people at its core. We have already started building strong relationships with our new partners and look forward to seeing how this positivity impacts New Zealand in the future.
As part of looking into the future, it's important to consider where we've come from. So, it would be remiss of me not to mention some of the things we achieved in 2022.
In the 2021/22 financial year, we funded six new medicines and widened access to 16 medicines. This means nearly 120,000 New Zealanders were able to access medicines they couldn't a year ago.
We added over 14,000 products to the hospital medical devices list and reached our goal of getting $500 million total value of medical devices under contract. We now have more than 154,000 medical devices contracted to Te Whatu Ora hospitals.
Our national contracting for devices has saved the health and disability system more than $100 million so far. With the Government supporting our continued lead, we have been progressing this work in close collaboration with Te Whatu Ora, suppliers, and other key organisations and stakeholders.We worked fast to secure treatments for those with COVID-19 and, with our $71 million budget increase for 2022/23, have either funded, or are in the process of funding, multiple new medicines.
As part of our renewed commitment to remove barriers and improve equity in medicine access and use, this year we specifically named Māori and Pacific peoples within the funding criteria for COVID-19 antiviral treatments, flu vaccines, and a treatment for respiratory syncytial virus (RSV). Further, in our lung cancer treatments RFP, we asked pharmaceutical companies to explain how they would support equitable outcomes for these communities.
Finally, I would like to extend my sincere thanks to the entire Pharmac team, who have worked incredibly hard this year to support the health and wellbeing of the people of New Zealand.
Ngā mihi maioha
Sarah Fitt