Diversity, courage, and looking towards a bright future
Chair of the Consumer Advisory Committee, Lisa Lawrence (Ngāti Kahungunu, Ngāti Ruapani) discusses the importance of consumer perspectives in the work of Te Pātaka Whaioranga – Pharmac.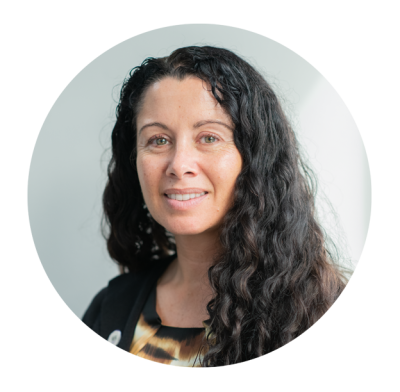 Twenty years ago, the Consumer Advisory Committee was established. This team of ten, made up of people with different life experiences and professional backgrounds, was brought together to give more of a voice to everyone who uses medicines and, since 2012, medical devices.
"The wonderful thing about the (Consumer Advisory Committee) membership coming from across the motu is that the advice is not uniform, nor does the advice shared need to have the consensus of the rōpū," says Consumer Advisory Committee chair Lisa Lawrence.
"The rōpū culture is mana enhancing – there's a lot of emphasis on group safety, that way people can confidently share their outlook on the issues."
The Consumer Advisory Committee provides advice on issues which significantly impact on the community, patients, or a specific group of people in New Zealand. In 2022, they provided advice on multiple engagement approaches, including the review of a paediatric cancer funding rule and the gout data insight reports.
When asked what kind of people make up the Consumer Advisory Committee, Lisa is quick to answer.
"Courageous people! The Consumer Advisory Committee team brings diverse lived experiences of the health system to our discussions. Each has particular interests and experiences, such as ensuring equity for Māori and Pacific peoples, older people, rare disorders, people with disabilities and those living in rural areas."
"While members are not all specifically health professionals, they all come ready to dive into our work through the lens of those who are treated with medicines and medical devices," says Lisa. "Each is part of health and wellbeing networks in their own region, and some are connected to national and international networks too. The perspectives and concerns of these wider networks are shared and discussed too."
"This means that the Consumer Advisory Committee can provide advice to Pharmac which reflects a very large range of people. We can uphold their lived experiences of their health conditions and interactions with the health system. These insights are invaluable in helping Pharmac to make decisions to support the health of diverse communities across the motu."
Lisa has been a member of the Consumer Advisory Committee since 2016, becoming Deputy Chair in 2020 then Chair later that same year. With previous experience at St John, the NZ College of Midwives, NZ Family Planning Association, and iwi-based health and social services, Lisa joined the Consumer Advisory Committee to bring a non-clinical perspective into a clinical space to support the wellbeing of people.
"Some people may think that what Pharmac does would only focus on clinical decision-making," she says. "So back in 2016, I was really intrigued by the fact that there was a committee where the kaupapa was about bringing that non-clinical perspective in. I was keen to get involved because of how far-reaching the impact of these decisions are for all of us and our whānau."
"What sold me on serving on the committee was my interview for the role. The people who interviewed me showed me they were fully invested in good relationships, and that the organisation was wanting to actively hear and think of how to apply consumer advice to their work. That kind of personal and professional integrity resonated with me, and I wanted to be a part of that."
Reflecting on her time on the committee so far, Lisa expressed her enormous respect for the previous Chairs and deputy Chairs, describing them as inspirational and great advocates for their communities.
"We've now built the committee to have strong membership from Māori, Pasifika, and migrant communities – that's a core component of building a well balanced rōpū."
Since establishment, the Consumer Advisory Committee has grown more fully into its position as an integral part of Pharmac. The expert advice provided by its membership has worked to ensure that medicine and medical devices – and the strategies which guide their procurement and provision – are the right fit for New Zealand.
"I believe that with the Consumer Advisory Committee in place, Te Pātaka Whaioranga can make more well-rounded and better-informed decisions."
"The future of the Consumer Advisory Committee looks to be louder, browner, and more visible than before," says Lisa. "There are greater expectations of Te Pātaka Whaioranga in terms of accountability and transparency. Without a doubt, the Consumer Advisory Committee is part of meeting those expectations. We look forward to the opportunity to be a key part of that bright future."