Digital future for the Pharmaceutical Schedule
After printing and posting the Pharmaceutical Schedule for more than 20 years, Pharmac put a halt to hard copies in April 2021.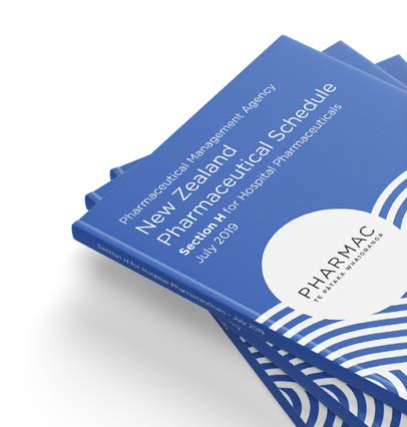 Shortly after being formed in 1993, Pharmac developed the list of all government-funded medicines and related products for use in community pharmacies. This list – comprising of all the medicines and therapeutic products that District Health Boards fund – became the Pharmaceutical Schedule.
The Schedule is an essential tool for transparently managing New Zealand's spending on medicines. Today, it lists around 2,300 medicines and related products, excluding the more than 140,000 line items for Hospital Medical Devices.
More than 10 years ago, we introduced the online Schedule as an alternative to the quarterly printed hard copies and monthly updates. While the online version had humble beginnings, it is now a powerful tool for prescribers. More than a third of our website traffic goes to the Schedule, making it our most used online resource.
Despite many prescribers already using the online system, Pharmac reached out to Schedule users for their thoughts in 2020 to consult on a proposal to stop printing and posting the schedule and updates. We took a phased approach so pharmacists and practitioners had time to prepare as needed, and sent out the last copies in April 2021.
We received really constructive feedback during the consultation that reassured us it was the right time to change the way we deliver the Schedule. A lot of respondents also suggested improvements, which has led to a number of key changes to the online Schedule.
Keep up to date
While monthly updates are no longer printed, you can subscribe to email alerts for the Schedule so you know what is
changing and when.