Making clinical advice count
New PTAC Chair Jane Thomas breaks down the critical role of the Pharmacology and Therapeutics Advisory Committee (PTAC) and explains what she hopes to achieve while at the helm.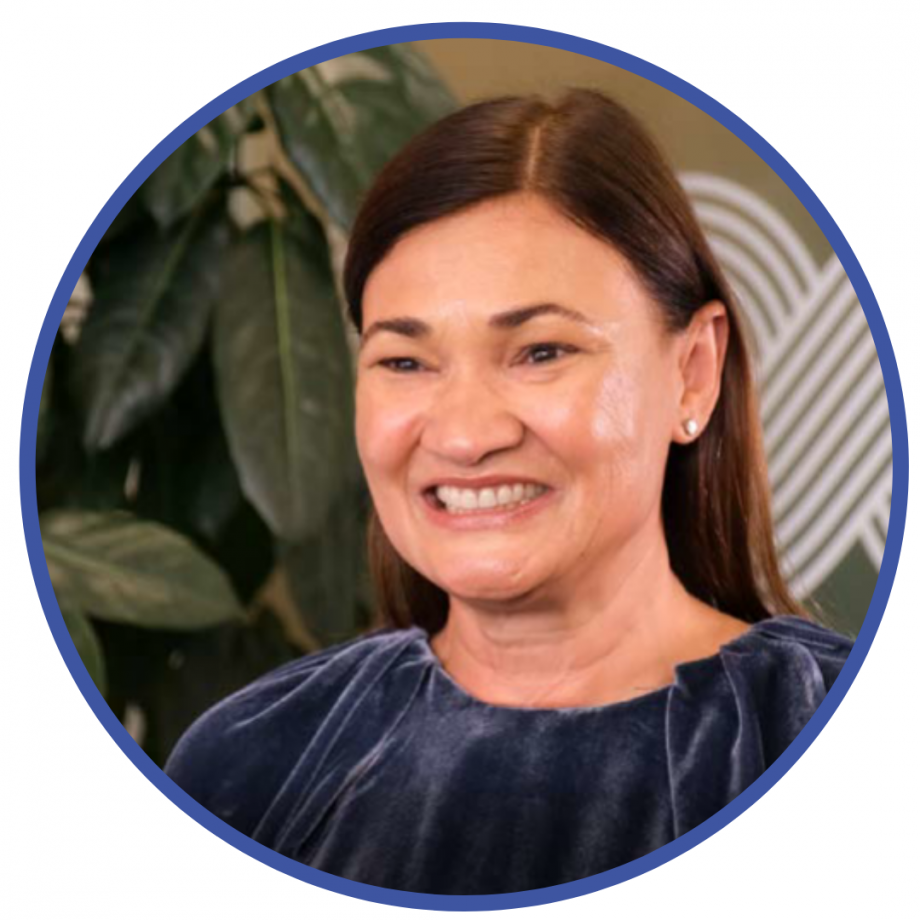 Choosing which medicines to fund is critically important and nearly always a difficult task. It's never just a dollar-figure decision. For Pharmac, transparency, equity, and open-mindedness come first in the purchasing of life-changing medication. "I originally joined PTAC to really make a difference," Jane says.
"We have some robust discussions and it's hard work. But the results of our efforts speak for themselves when Pharmac funds medicines. We know that we're helping New Zealanders on a large scale by ensuring their tax dollars are spent appropriately to provide the best range of medicines for all people in Aotearoa. That's a real joy.
"Pharmac couldn't procure and fund medicines in New Zealand without the expert advice of PTAC. This committee, made up of clinicians and pharmacists, works closely with 22 specialist advisory committees. Together, approximately 230 of New Zealand's leading senior healthcare professionals help us ensure that the needs of Kiwis are met.
As well as being the first female and Māori chair of PTAC, Jane is one of New Zealand's most experienced anaesthetists and pain medicine specialists. After spending nine years on the PTAC board, Jane became Chair in December 2021. She is based in Auckland and currently works at Starship Hospital.
"I originally joined PTAC to really make a difference," she says. "I was impressed by the fact that you go down to meet the rest of the committee for a single day, you come up with action points, recommendations, and real change comes about from these meetings."
Jane says they spend close to 40 hours reading through submissions ahead of PTAC's quarterly meetings.
"We have some robust discussions and it's hard work. But the results of our efforts speak for themselves when we get a critical medication over the line.
"There are some things that can't be understood on paper," Jane says. One of the most important parts of the Pharmac process, as supported by PTAC, is the input from practising doctors and pharmacists who are on the ground. As a highly trained pain medicine specialist, Jane offers advice based on direct experience with her patients. This forms a basis of understanding made up of both objective and subjective knowledge. "You'll have a much stronger feeling of a certain drug to be funded when you're talking to a patient," says Jane.
"We often have to be pragmatic and understand the bigger picture when considering funding of medicines, but in being part of PTAC, my knowledge which comes from interacting face to face with Kiwis in need of help is what's so important and useful to the whole PTAC process."
While we are responsible for the negotiation, procurement, and commercial contracts involved when funding New Zealand's medicines, it's PTAC which offers this critical clinical, human-based guidance.
For Jane, this is from where her passion for equity in health outcomes stems.
"Pharmac and PTAC are really pushing for equitable outcomes for all New Zealanders. It's clear to us, as clinicians, and to those who look at public health, that not all of us are treated equally by the health system at large.
"I'm truly honoured and grateful to be in a position where I can start to alleviate some of these inequities through PTAC's recommendations to Pharmac.
"I am proud to be whakapapa Māori, and to be a woman who can bring an entirely new perspective to the chair position. Without a doubt, I'm committed to supporting and upholding te Tiriti o Waitangi. Through the real, tangible incorporation of the values of te Tiriti, I hope to see the improvement of outcomes for Māori, Pasifika, and other groups facing health disparity."
Looking into the future, Jane hopes to see an increase of trust and a deeper understanding of the role Pharmac plays in our health and disability sector. When asked how this can be achieved, she points to a vision of a modern, two-way system – with not only Pharmac being more transparent than ever, but the general public feeling informed and involved with the application and prioritisation process.
To Jane, it's important that all New Zealanders know that Pharmac's medicine application process doesn't have to be done by a doctor or pharmacist. "An application for funding shouldn't need to be a complicated, jargon-heavy document. To create more equity in medicine funding, it's key that all voices are heard. This means welcoming applications from everyday New Zealanders equally, with no thought to how much technical info is included, and happily taking applications with none at all. That's the starting point of real equity from my perspective as part of PTAC." Jane is also focused on ensuring PTAC and Pharmac are equipped for the modern age.
"The digital world needs to be embraced," she says. "So many functions of the government are making their way to social media, and I think this is how our young people are actually interacting. Instead of relying on the traditional processes to get us by, because that's the way it's always been done, why not look towards the future and be part of the change?"
Jane replaces Dr Mark Weatherall who has served on PTAC since 2008 and as PTAC's Chair since 2015. Chief Executive Sarah Fitt recognised the wealth of experience he brought to Pharmac's decision making as a member and the Chair of PTAC.
"Mark is a strong advocate for science and always earned the respect of other clinicians with his ability to interpret complex clinical trial data in all areas, and then put it into context of the New Zealand population and health setting," says Sarah.
"We are pleased to confirm that he will continue to work with us on our Haematology and Neurology Advisory Committees."