Welcoming Dr Nicola Ngawati, Director Equity and Engagement
In July 2023, Dr Nicola Ngawati (Ngāpuhi, Ngāti Hine) joined Te Pātaka Whaioranga – Pharmac as the new Director, Equity and Engagement. We talked to her about her background, what motivated her to join Pharmac, and what she's aiming to achieve.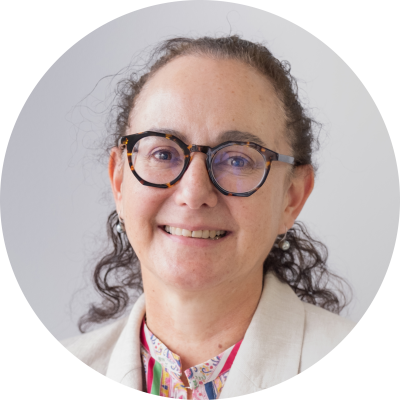 "I've worked a lot in the public service before I came to Pharmac. I've spent time in the diplomatic service at Manatū Aorere, Ministry of Foreign Affairs and Trade, and most recently led the Government's response to the Mana Wāhine Kaupapa Inquiry as a Director at Manatū Wāhine."
"I have represented New Zealand in Belgium and the Cook Islands and, in the last few years, I've been stepping into the governance space. First, as a Ministerial appointment to the Board of Diversity Works NZ and, currently, as a Board member of Tāwhiri Festivals and Experiences and Endometriosis NZ."
"Joining Pharmac is a once-in-a-career opportunity to be part of the change that began with the health reforms. I'm looking forward to bringing my experience and skills to Pharmac as Director, Equity and Engagement."
Dr Ngawati has a keen interest in equity, diversity and inclusion, human rights, and the Pacific and the Crown/Māori relationship.
"It was the word 'equity' that really attracted me to the role at Pharmac. This is a fantastic opportunity to help be part of delivering a more equitable health system as we continue to implement the Pae Ora legislation. I'm looking forward to driving better health outcomes for New Zealanders, in particular Māori, Pacific and disabled communities."
"In my first 7 weeks, I've attended many meetings with kaimahi and external partners. Overall, people have been friendly and approachable and super passionate about access to medicines and hospital medical devices.
"The first few weeks have coincided with a Consumer Advisory Committee meeting, which sits with the Equity and Engagement directorate. This was a great opportunity to meet the members, hear the range of voices, and be part of the transition of the Chair from Lisa Lawrence to Dr Robyn Manuel."
Dr Ngawati is getting stuck into the mahi already.
"For me, I'm keen to see how we can operationalise the equity focus of the health reforms into our day-to-day work. From how we receive funding applications through to the formal assessment process. From what voices we hear to influence our decisions to how we communicate to the wider community."
"I see good opportunities to build up Pharmac's relationships with our contacts, networks, and stakeholders, and do more to engage across many platforms. Completing our new engagement strategy is a key step in operationalising this focus and bringing it to life.
"I see the link between equity and engagement, and strategy and operations, very clearly, so I'm looking forward to getting stuck in further."
This story is part of our Kauneke Update
The Kauneke Update will keep you informed on important news and progress towards Te Pātaka Whaioranga – Pharmac's strategic goals. In te reo Māori, kauneke means to develop and move forward.