Supply issues now linked in the Formulary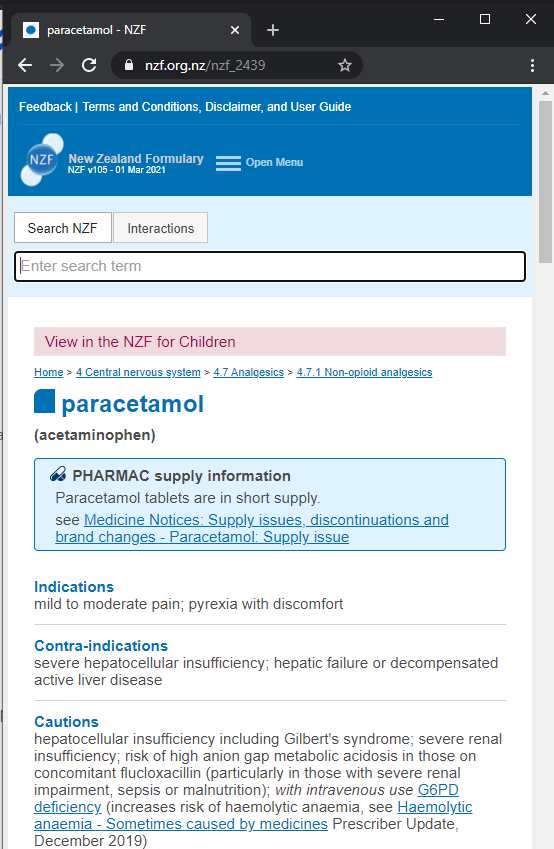 From 1 March 2021, you can find links to supply issues in the NZ Formulary.
You'll see a highlight box at the top of the medicine monograph if there are:
supply issues
discontinuations or
brand changes.
We share updates with the NZF on a weekly basis.
The NZF also contains an index of all current PHARMAC supply notifications.
Check out the NZF's supply issue index page(external link)
We do recommend you check our website for the latest news. We continually update medicine notices.