Our final response to the Pharmac Review
Today, we are releasing our final response to the Pharmac review.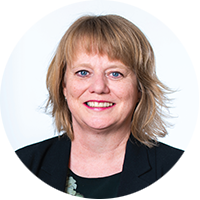 "We are pleased to share our final response to the independent review of Pharmac. We have used this as an opportunity to reflect on what we do, how we do it, and where we can make improvements for the benefit of all New Zealanders," says Chief Executive Sarah Fitt.
"To everyone who has contributed to and worked on this response, who challenges us to be better, thank you. We have entered a new phase of our response - we are now making real changes to what we do, so that we can make the improvements identified in the Review."
"The review's focus was wide – covering our functions, governance, assessment activities, work to support priority populations, accountabilities, and our decision-making processes. It found that our current model does deliver significant benefits – but that those benefits must be shared more equitably across communities – especially Māori and Pacific communities and people living with disabilities."
"There are 30 actions we committed to in the interim response – these are part of our final response. We have reflected on our priorities, our strengths, and our weaknesses, with our new organisational values, Ngā Uaratanga, helping us to imagine our future.
"Four key themes were identified in our interim response, which have evolved into five priorities in the final response. These priorities are connected and interrelated. Only when fully woven together will they help us achieve better health outcomes for Aotearoa New Zealand. They are:
Enhancing assessment and decision-making

Striving for and achieving te Tiriti o Waitangi excellence

Doing more to achieve health equity

Better involvement of and collaboration with others

Better integrating our responsibilities."
"We have already made significant progress within the actions we committed to. Several of these are highlighted in this first Kauneke Update. We are also developing our Statement of Intent and work programmes which will underpin and give full effect to the commitments we have made in our response to the Review," says Ms Fitt.
"An important part of our Review response is making sure our strengths, resources, and capabilities match what we want to achieve," says Ms Fitt. "Our work has expanded over the years. We are now kaitiaki for more than $2 billion of taxpayers' money we use to fund about 2000 medicines, vaccines, devices and related products, and we oversee national contracts for around 159,000 medical devices covering over $500 million of spending by Te Whatu Ora hospitals."
"We want to thank the many agencies, groups, and individuals who have shared their experiences and knowledge as part of the review. It has helped us better understand how we can support the health of all New Zealanders."
"We are really proud of the work we do, and the benefits we deliver to all people in Aotearoa," says Ms Fitt. "We look forward to progressing with our objectives, working more closely with the rest of the health sector, and building a better Pharmac every day."
This story is part of our new Kauneke Update
The Kauneke update will keep you informed on important news and progress towards Te Pātaka Whaioranga – Pharmac's strategic goals. In te reo Māori, kauneke means to develop and move forward.