Propranolol 10 mg tablets: Brand change
In September 2021, the funded brand of propranolol 10 mg tablets was changed to Drofate.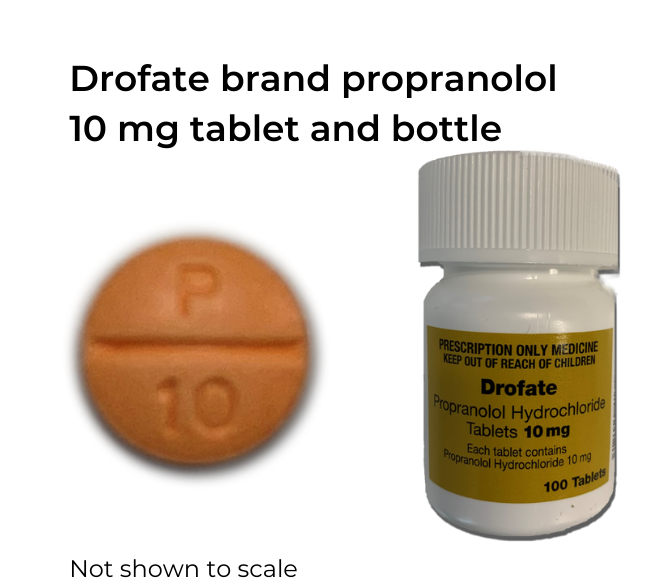 ---
Drofate is the new brand of propranolol
The supplier of the previous brand of propranolol (Apotex) is no longer supplyin the New Zealand market with any medicines.
Pharmac's response to Apotex's departure
---
New brand listed 17 September 2021
We understand that stock of Apo-Propanolol has run out and the new Drofate brand has been available since late September 2021.
We brought forward the listing date for Drofate propranolol to 17 September 2021. This meant that the new brand was funded as soon as it was available. Pharmacode: 2611414.
Decision to list Drofate brand propranolol 10 mg tablets
---
People who take propranolol
Drofate is has the same active ingredient in the same amount as the old brand. You should not notice any difference in the way it works.
Both Apo-Propranolol and Drofate are generic versions of propranolol.
Learn more about generic medicines
---
Who to contact
If you take propranolol, talk to your pharmacist or the person who prescribed the medicine. They know you and your clinical circumstances best.
If you have questions about the supply of Drofate propranolol, contact your wholesaler.
If you have questions about funding, email enquiry@pharmac.govt.nz