Levlen brand change to Oralcon
Your oral contraceptive is changing brand.
Oralcon 30 ED is the new brand
The Levlen ED brand of oral contraceptive has been replaced by Oralcon 30 ED.
What's changed
The Oralcon pills are a different colour. The active pills are white and in the inactive ("sugar") pills are yellow. All pills are the same size, unlike Levlen.
Feature
Oralcon 30 ED (new brand)
Levlen ED (previous brand)
Colour of active pills
White
Yellow
Colour of inactive (sugar) pills
Yellow
White
Size of pills
All 5 mm
Active: 6 mm
Inactive: 7 mm
Oralcon works the same
Oralcon 30 ED has the same active ingredients in the same amount as Levlen ED. They work in your body the same way. You can start taking Oralcon straight away after your last Levlen pill. Make sure you start on the right day in the orange-coloured part of the month.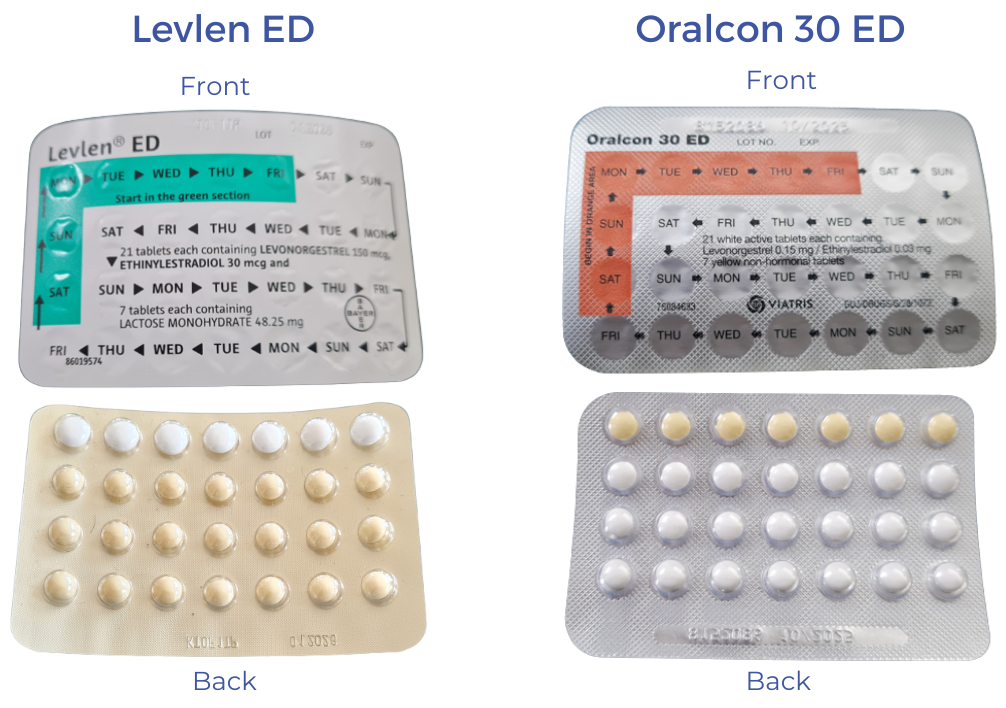 Why is this happening?
Pharmac runs a regular tender process to make sure we're getting the best medicines at the best prices, while staying within the government's Combined Pharmaceutical Budget.
Pharmac uses the tender process to reduce the price of already funded medicines. This frees up the government's medicine budget to fund more medicines for more people.
About the annual tender process
Who to contact
If you take Levlen or Oralcon, talk to your pharmacist or a health professional you trust about any questions you have.
If you have questions about the funding of this or other medicines, email enquiry@pharmac.govt.nz