Improving access and responsible use of medicines
Making the best use of medicines
The debate about access to medicines is often focused around new medicines. But getting the best out of what's already in the medicines 'toolbox' is just as important.
The responsible use of medicines – ensuring medicines aren't overused, underused or misused – is an important way to improve people's health using medicines that are already available.
PHARMAC works with others in the health sector on a variety of programmes and initiatives to ensure medicines reach the people they are intended for, and are used well.
In addition, there are inequities in the way some New Zealanders access medicines. For example, we know that Māori and Pacific peoples do not access medicines at the same rate as other New Zealanders, yet they experience more illness than other groups. One of the goals of the government strategy, Medicines New Zealand, is to ensure equity of access to medicines for New Zealanders.
When we make a funding decision we specifically consider the particular health needs of Māori and other groups facing health disparity, specifically to help reduce inequalities in access to medicines.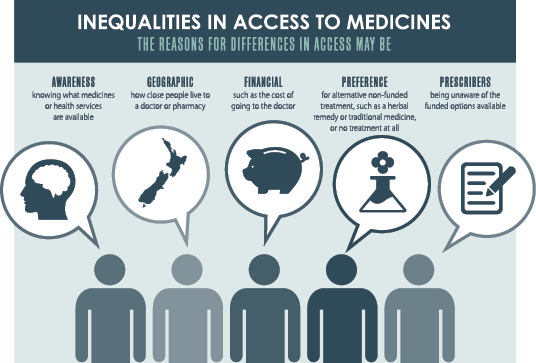 PHARMAC's response
Promoting the responsible use of medicines is one of PHARMAC's statutory functions.
These initiatives help make the best use of the pharmaceutical budget by:
encouraging appropriate medicines provision and use
promoting greater use where appropriate
reducing use where appropriate
avoiding inefficiency
reducing disparity
allowing other medicines to be subsidised with the money saved from responsible use.
How do we promote the responsible use of medicines?
We work closely with health professionals and other organisations on work including:
promoting optimal use prescribing
providing information and a range of clinical and patient support when there are new medicine subsidies and/or brand changes
developing population health programmes, which have led to both reduced (such as the Wise Use of Antibiotics campaign) or increased use of medicines (such as in the One Heart Many Lives campaign).
Our Māori Responsiveness Strategy began in 2001. The current strategy, Te Whaioranga, aims to ensure equitable access to medicines for Māori. This was developed after extensive consultation with the Māori community, and guides us on how to best meet the needs of Māori. The strategy's goals are:
Advance tino rangatiratanga with whānau in health interventions
Establish and maintain authentic strategic connections
Champion evidence based Māori medicine management
Support and engage in indigenous research and development about pharmaceutical management
Enhance and enable internal expertise and capability in te ao Māori.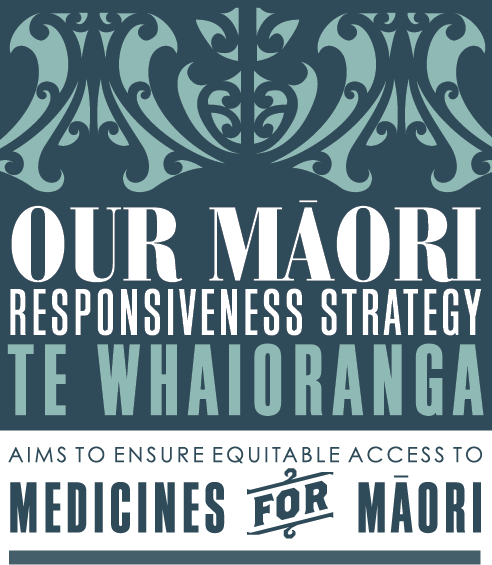 He Rongoā Pai, He Oranga Whānau
Te Whaioranga has led to a number of activities that improve our responsiveness to Māori. One initiative, He Rongoā Pai, He Oranga Whānau has a goal to increase the understanding of subsidised medicines so that Māori have better health outcomes. This programme is delivered in partnership with the Māori Pharmacists' Association and other community providers.
He Rongoā Pai, He Oranga Whānau aims to:
increase understanding of the need to use medications safely and appropriately
increase advocacy skills in working for whānau Māori
improve 'access' to and inform whanau of nationally subsidised medicines
promote medications as part of managing overall health care
understand how rongoā Māori works with pharmaceuticals.
These education sessions target Māori community health workers, Māori primary care nurses and ultimately Māori consumers of medicines and, importantly, their whānau.
PHARMAC is also in the process of refreshing its Pacific Responsiveness Strategy.