Year in Review: Consumer Advisory Committee
Our work impacts the lives of New Zealanders, and our Consumer Advisory Committee (CAC) gives PHARMAC valuable advice from a patient or health consumer point of view.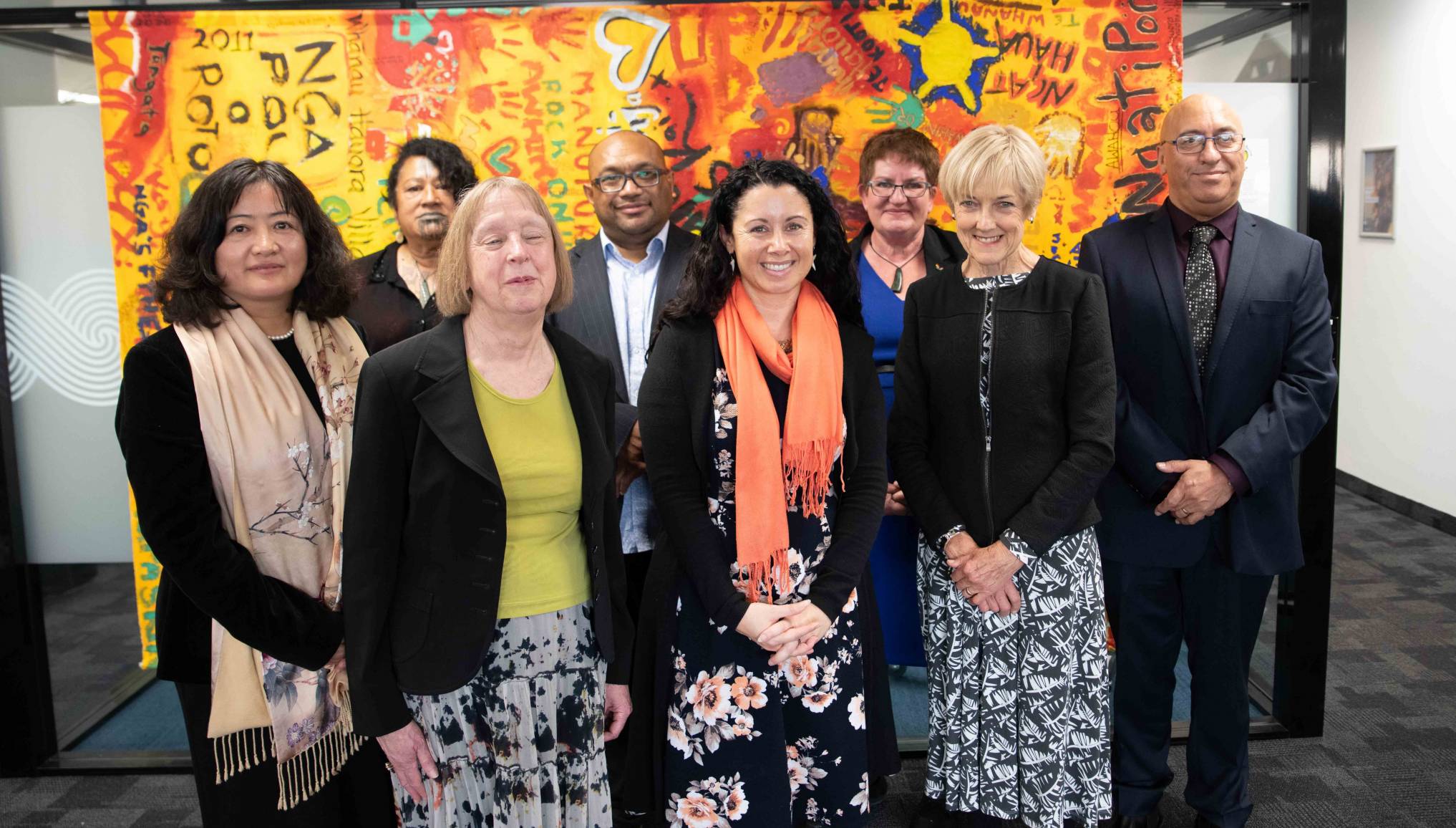 The committee is made up of people from a range of backgrounds and interests including Māori, Pacific peoples, and people with disabilities.
The CAC advises PHARMAC on many areas, including:
our strategies, policies and operational activities around funding, and access to and optimal use of medicines
how we can best communicate our decisions, policies and strategies, and
how PHARMAC can make sure the views and perspectives of consumers are integrated into our work.
The CAC is an advisory committee to the PHARMAC Board. It provides written reports to the Board, and the CAC Chair attends Board meetings as an observer. The New Zealand Public Health and Disability Act 2000 established the CAC. The terms of reference and records of CAC meetings are published on our website.
Membership
The list of CAC members is accurate as of 30 June 2020. (Appointments ending in 2019/20 are marked with an *)
Chair - David Lui *
Deputy Chair - Lisa Lawrence (Ngāti Kahungunu, Ngāti Ruapani)
Adrienne von Tunzelmann QSO
Key Frost *
Te Ropu Poa (Ngāpuhi, Ngāti Te Rino, Ngāti Hine, Ngāti Kahu) *
Tuiloma Lina Samu *
As PHARMAC looks to incorporate the views of consumers into more of our decision making, we are also strengthening the role of the CAC with a number of new members and a refreshed terms of reference. This is the membership of the CAC from July 2020.
Chair - Lisa Lawrence (Ngāti Kahungunu, Ngāti Ruapani)
Deputy Chair - Adrienne von Tunzelmann QSO
Hazel Heal
Janfrie Wakim
Leslie (Les) Robinson (Ngāti Ruanui, Ngāti Maniapoto)
Mary Schnackenberg
Robyn Manuel (Ngāpuhi)
Sione Vaka
Tui Taurua (Ngāpuhi)
Dr Vivien Wei Verheijen
More information about the CAC, including how to contact the committee, is published on the PHARMAC website.
Stay in touch
The views of people who may be impacted by the decisions we make are important to us.
You can stay up to date with the work happening at PHARMAC, including our consultations, by signing up to receive updates on our website. Select the 'Subscribe' option at the bottom of every PHARMAC webpage.
Website - www.pharmac.govt.nz
Facebook - www.facebook.com/PHARMACnz
Twitter - twitter.com/PHARMACnz