Year in Review: Chief Executive's foreword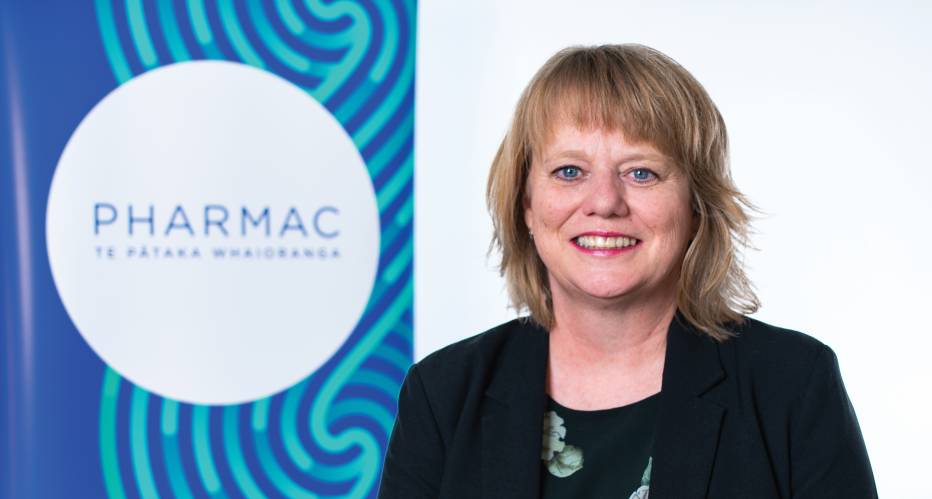 Tēnā koutou katoa
I am pleased to introduce PHARMAC's 2019/20 Year in Review. Every year our goal is to make more medicines and medical devices available for more New Zealanders, and every year since we were established in 1993 we have achieved this.
More than 70,000 New Zealanders can now access medicines that they couldn't a year ago. In 2019/20, we funded 14 new medicines, including six new cancer medicines, and widened access to a further 32 medicines. These medicines ranged from ivacaftor for a rare type of cystic fibrosis and olaparib for ovarian cancer, to extending access to the meningococcal vaccine to people living in shared accommodation.
Record number of New Zealanders immunised against the flu
We also continued our record of immunising more New Zealanders against the flu. There was particularly high demand from New Zealanders for the seasonal influenza vaccine this year. To keep up with demand, we sourced and purchased extra stock from the Northern Hemisphere.
In 2020, more than 2.1 million doses of influenza vaccines were made available around the country and a record number of New Zealanders were immunised.
Team approach to the COVID-19 pandemic response
Even though COVID-19 affected manufacturing plants around the world, and there were global issues with supply chains, New Zealanders did not experience any significant clinical impacts.
l'm proud of the PHARMAC team. They adapted quickly to working from home, listened to what our health sector colleagues needed to support their patients, were innovative in their responses, and supported the Governments response to COVID-l9.
I am also very grateful for the collaborative approach across the wider health sector. We worked closely with, and were supported by, prescribers, pharmacists, suppliers, distributors, wholesalers and logistics providers, as well as our colleagues in many other government agencies. This was truly a team effort, which ensured patients continued to get access to the medicines and medical devices they needed.
Transparency
We know New Zealanders want to learn more about our work and how we make funding decisions. This year we have continued to work on making our decision-making processes faster, clearer and simpler.
PHARMConnect, an easy-to-use online tool, helps suppliers, clinicians and the public make funding applications and track their progress. This system went live in September 2019 and is open for anyone to access from the PHARMAC website.
People told us they wanted more clarity about whether a medicine is going to be funded, or not. Since 2018/19, we have reviewed, and publicly consulted on, two groups of funding applications which were not being actively considered. In total, 25 different medicines have been declined for funding. Through this process, we received new evidence for three applications that will be taken back to our clinical experts for further advice and review.
We have improved our website to make it easier for people to find the information they need. For example, when we have issues with the supply of a medicine, we now proactively publish this information on our website for pharmacists and prescribers.
We have also begun proactively publishing Official Information Act requests and Board minutes on our website so New Zealanders can have trust and confidence in our work and decisions.
New strategic direction to help us deliver the best health outcomes
We set out a new strategic direction this year that will help us achieve our purpose to deliver the best health outcomes from New Zealand's investment in medicines and medical devices.
We are in a changing and challenging environment and our strategic focuses will build and strengthen our organisation to do more for New Zealanders.
Our strategy situates Te Tiriti o Waitangi alongside our organisational purpose, underlining our commitment to equitable health outcomes for Māori.
Strong commitment to equitable access to medicines
We continue to focus on closing the equity gaps in access to the medicines we already fund. This year we've developed a framework to measure equitable use of, and access to, medicines, and the drivers of these outcomes - which is a world first.
We also produced our first reports on medicines access equity for type 2 diabetes medicines for both Māori and Pacific peoples. The data and insights gained from these reports will help us find ways to drive more equitable access to medicines, and influence change in the health sector.
Creating savings for hospital medical devices
In 2019/20, we made further progress in building the list of funded medical devices District Health Boards (DHBs) across New Zealand can purchase from, adding a further 17,000 items. The list now includes more than 120,000 devices from over 100 suppliers.
With our work giving DHBs access to better pricing on medical devices, they are able to invest more money in areas that benefit patients and support the broader health system.
Clinical and consumer advice guiding our decisions
On a final note, I would like to thank the many health care professionals who have provided us with their expert advice and input, and the many consumers and their support networks who have shared their feedback on what our work and decisions mean for them. These insights, and often personal stories, help us to make the best decisions for New Zealanders.

Nāku iti noa, nā