Year in Review: Valuing the mahi of Māori nurses
Tee Jay Ranga was one of the recipients of the inaugural PHARMAC Tapuhi Kaitiaki Awards in August 2018. She is now well on her way to completing her prescribing qualification.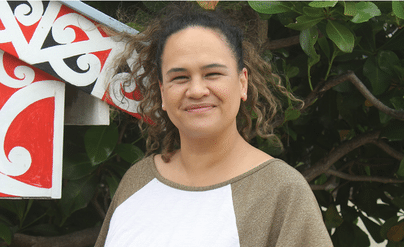 These awards are a collaboration between PHARMAC and Te Rūnanga o Aotearoa/Tōpūtanga Tapuhi Kaitiaki o Aotearoa (NZNO) and Te Poari o Te Rūnanga o Aotearoa, which represents the interests and concerns of their Māori members.
The awards recognise and provide a small amount of funding to Māori nurses who are pursuing study, clinical practice or professional development.
Working at Kokiri Marae since becoming a nurse several years ago, Tee Jay didn't think she was likely to win an award: "I do this job to help others, it would never have occurred to me that I could ask for support for myself.
"I was overwhelmed when it was confirmed that I was one of the first recipients and very grateful to PHARMAC and the New Zealand Nurses Organisation for creating an award specifically for Māori nurses.
"The scholarship funding gave me opportunities I would never have considered possible.
"I have been able to complete the majority of the nursing papers towards the prescribing qualification and am excited that next year, when my patients need a prescription for asthma medication, I will be able to get that for them then and there; that will make a massive difference for my patients and their whānau."