Year in Review: Measuring our impact
New Zealanders are getting more medicines and paying less for them
The graph below shows that from 2009 the 'number of medicines' (volume) and 'variety of medicines' (mix) has increased over time, meaning we are seeing more, and varied, medicines in New Zealand.
Over the same period, subsidies paid ('subsidy') have gone down, signalling that PHARMAC are achieving savings in the face of medicines costs ('cost') increasing.
Price, Volume, Mix
(actual 2009–2019)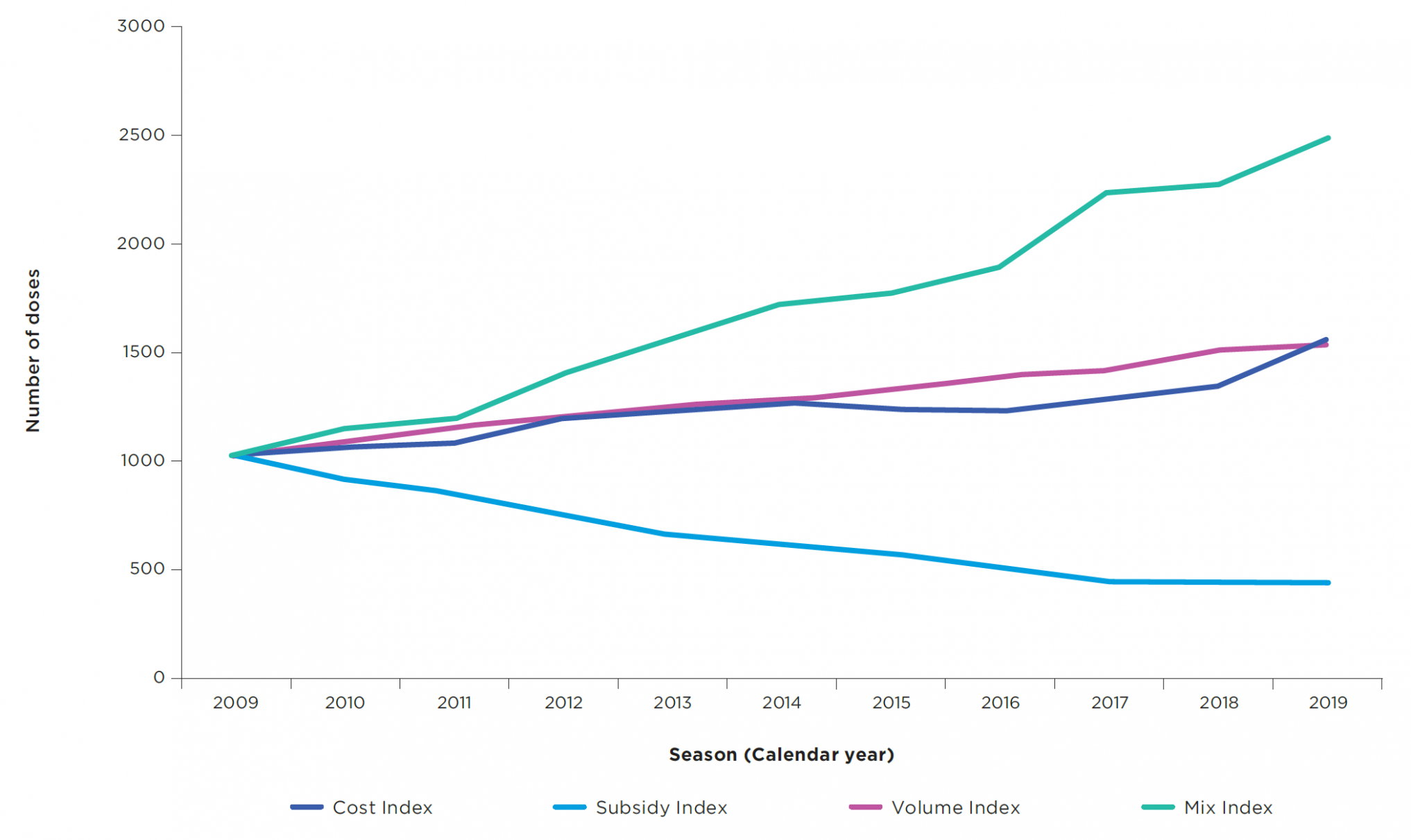 New Zealand is making large medicines savings over time
New Zealand is controlling medicines expenditure over time. The graph below shows PHARMAC's impact on medicines spending using 2009 prices as a baseline. PHARMAC has avoided $7.20 billion in net medicine costs, with the gap between the two lines highlighting how much money the health system would have had to spend on medicines if PHARMAC wasn't working hard to manage costs.
Impact of PHARMAC on predicted CPB drug expenditure over time
(Actual 2009–2019)