Year in Review: Chief Executive's foreword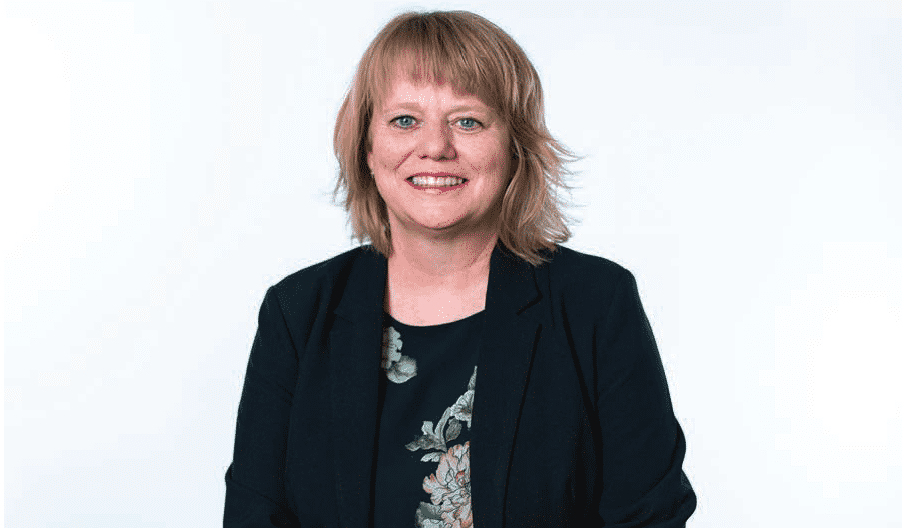 Tēnā koutou katoa,
I'm proud to introduce PHARMAC's 2018/2019 Year in Review. This year we are focusing on how we have made a difference in our community, sharing some of our recent funding highlights and explaining how we make our funding decisions.
Medicines
In 2018/2019 PHARMAC used the medicines budget of $985 million to maintain the supply of medicines we currently subsidise, as well as to fund ten new medicines, including Maviret, a treatment for hepatitis C and widen access to a further ten medicines. As with every year, every dollar in our fixed budget was used to fund medicines for New Zealanders. Where we were able to reduce the cost of medicines to make savings, we funded more medicines.
Medical devices
PHARMAC is continuing to support more consistent access to medical devices for New Zealanders across the country and to help District Health Boards (DHBs) manage spending on medical devices. This year's focus has been on bringing all the devices currently used by DHBs under standard contracts and listing them in the Pharmaceutical Schedule. We recognise that the changes ahead represent a significant shift for DHBs and suppliers and we have consulted widely to ensure we are hearing what they are wanting.
Access equity
We know that not all New Zealanders are achieving the best health outcomes from medicines that are already funded by PHARMAC. Due to a range of systemic barriers, Māori are not able to benefit from funded medicines in the community in the same way as non-Māori. Pacific peoples, those experiencing socioeconomic disadvantage, and those in rural locations are likely to face barriers too.
PHARMAC's publication Achieving medicine access equity in Aotearoa New Zealand: Towards a theory of change (published in April 2019) outlines the scope of our current and future equity work. It includes a Medicine Access Equity outcomes framework that recognises there are multiple reasons for medicines access inequities and most require a system-level response.
> Download Achieving medicine access equity in Aotearoa New Zealand [PDF, 8.5 MB]
This helps us to understand where to invest resource and to influence change with health sector players, and with communities. We are now developing appropriate indicators and undertaking baseline analysis informed by a range of perspectives we have gained through engagement in the sector, including Māori, clinical and population health expertise.
PHARMAC supports Māori health workforce development by funding annual study awards through our four Māori health professional partners:
Te ORA (Māori Medical Practitioners Association),
Ngā Kaitiaki o te Puna Rongoā o Aotearoa (Māori Pharmacists Association),
Te Rūnanga o Aotearoa,
NZNO/Tōpū tanga Tapuhi Kaitiaki o Aotearoa (New Zealand Nurses Organisation) and
Ngā Pou Mana (Māori Allied Health Professionals of Aotearoa).
Transparency
We've listened to the public and to our colleagues in the health care sector. We've heard people want to know more about how PHARMAC works and to understand how funding decisions are made.
"We've heard people want to know more about how PHARMAC works and to understand how funding decisions are made."
To help with this, we're making clearer what stage applications are at in the funding process and how decisions are made. On page 24 you will see an illustration of the application process. This sets out the usual steps for a new medicine going through our funding decisions process.
> The journey of a funding application
We're working to publish recommendations from our expert clinical advisors faster and, also, to give people more clarity about what we may – and may not – fund, we are identifying inactive applications that we can remove from our waiting list. We have heard that people want certainty and timeliness in our assessment and decision-making processes, even if this means declining a funding application.
We've reviewed how we communicate with the public and our partners in the health care sector to ensure that New Zealanders know about our processes and decisions. The nature of our work means a lot of our documents contain technical jargon and terms. We are now using plain language and removing, where possible, jargon in our writing to help ensure New Zealanders understand and can have trust and confidence in our funding decisions. We are refreshing our website with relevant and easy to understand information. This work will continue next year.
Thanks
I would like to thank the health care professionals who provide us with their expert advice. They come from all over New Zealand as well as a small number from Australia and from a variety of health care roles. Their advice and consideration is invaluable and we are grateful for their efforts to ensure that New Zealanders can access medicines and medical equipment to help them live healthy lives.
Thank you also to all those who have responded to our requests for consultation feedback. We are working hard to better incorporate New Zealanders' views in our decisions and make our processes faster, clearer and simpler – consultation feedback is crucial to help us with that.
Looking forward
As the Year in Review references 2018/2019 it doesn't include the many more recent funding decisions that have been made since July 2019. We are working hard to make more medicines available for more New Zealanders, this year and into the future. Since 1 July 2019 we have made decisions to fund 7 new medicines and to widen access to another 20 medicines.
Nāku iti noa, nā
Sarah Fitt