Year in Review: Access to medicines for everyone
Sandy Bhawan has been made a Fellow of the Pharmaceutical Society of New Zealand. Sandy, Manager of PHARMAC's Access Equity team, reflects on what this means for her work.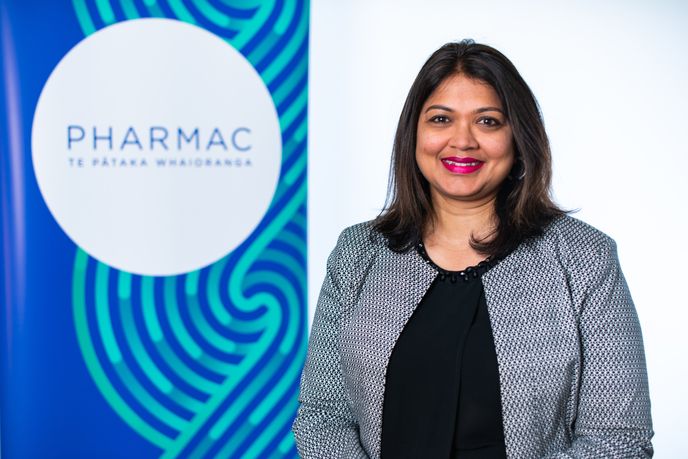 "I am proud to have been awarded this prestigious title. I was chosen for my contribution to the pharmaceutical profession. And in my role in PHARMAC, I am continuing to contribute with a new focus – medicine access equity".
"I believe that everyone should have an equal opportunity to access funded medicines to reach their full health potential."
Sandy was the lead author of PHARMAC's publication – Achieving medicine access equity in Aotearoa New
Zealand: Towards a theory of change. This discussion piece, published in April 2019, has already been sparking conversations between different individuals and organisations with a role in the health sector, about actions they can take and collaborate on to help achieve equity.
Download Achieving medicine access equity in Aotearoa New Zealand [PDF, 8.5 MB]
"As far as we know, this is the first New Zealand publication that discusses medicine access equity and brings together expert opinion and evidence to build a theory about how to improve it. While there is always a lot of discussion in the media about funding new medicines, we believe New Zealand can gain much more by improving access to medicines we already fund. These funded medicines can help make a difference to New Zealanders and help them live better and healthier lives."